Recommended Yoga Classes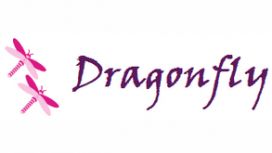 If you're interested in a beginners class on Mondays from 1115 - 1215 then please contact Denise for information. Dragonfly Yoga promotes the union of the mind, body and soul through progressive,

structured classes in Yoga and Meditation. Hons is a qualified Physiotherapist who is also an accredited Yoga and Pilates Instructor. The combination of these skills and her extensive teaching experience creates a very thorough and informative individual who provides an unrivalled teaching experience.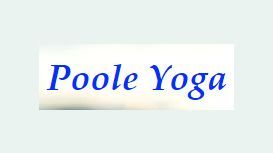 Poole Yoga Centre is a British Wheel of Yoga (BWY) Approved Centre with a wide range of classes to suit all levels and interests. Workshops and new classes are being added all the time, please check

back to find out what's new. We also have a Facebook Page - please follow us for up to date information.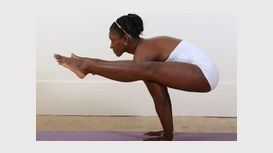 I saw her once a week and never failed to feel challenged, exhilarated, inspired and relaxed. She is an excellent teacher with a detailed understanding of all the Astanga yoga positions both

structurally and on an energetic level, from the "inside". She taught me how to feel my own way into the postures with focus, precision and discipline - but no matter how much I learned, she always had more to teach me.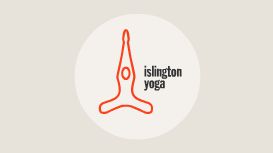 Islington Yoga was founded in 2000. The school focuses on the teaching of Shadow Yoga, a dynamic form of Hatha Yoga developed by Zhander Remete. The school offers Introductory Courses for Beginners,

General Level classes for experienced students, short courses and workshops, and retreats in the UK and Europe. Pregnancy yoga courses are also offered. All teachers at Islington Yoga are approved Shadow Yoga teachers.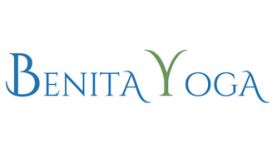 For many years I have had a particular interest in people's wellbeing, both physically and mentally. Being a mum, having run my own business and having experienced a number of life's major challenges

I understand the stresses and strains that can occur in everyday life. My husband has had a bad back for several years and after his osteopath recommended that he took up yoga, we both started lessons.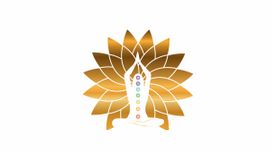 I've been practicing yoga for over 15 years now and it has brought a great deal of peace and balance to my life. In fact, my life has changed completely through yoga. I used to be a Data & IP engineer

for a telecoms company! Now, I'm a fully qualified Satyamvidya Holistic Yoga Teacher, Therapist and Causal Healer after spending over 4 years studying with Lisehanne Webster at the Satyamvidya Integral Yoga Centre in Somerset.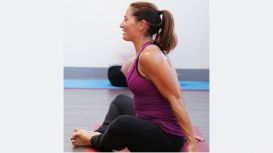 We are a contemporary modern day Hot Yoga studio where students can connect to a great community vibe. We believe our style of Hot Power Vinyasa Yoga is accessible to all, you just need to show up and

get ready to be challenged both physically and mentally. Our vision is to empower a yoga community who are willing to transform their lives both on and off the mat. Whether you are new to yoga or have a regular practice the team here at THoY, is committed to you having an amazing experience!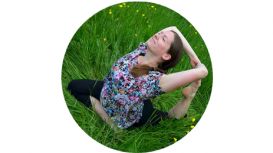 A hatha based yoga class designed just for mums. This baby-friendly session allows you to start exercising after the birth or your baby without worrying about finding child-care. This class focuses on

healing your body and strengthening your core. Yoga is a fabulous exercise for mums-to-be. As part of your pregnancy well- being plan, Yoga can help you prepare physically and emotionally for the journey to labour and beyond - helping you develop confidence in your body and mind.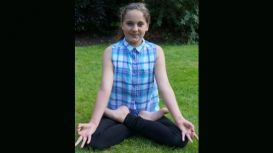 Rocket Yoga Studio is a virtual yoga studio, with the aim of bringing together a number of qualified and insured teachers from around Essex to promote yoga in the county as an excellent way to relax,

stay strong, supple and to have fun, no matter what your age. Rocket Yoga Studio Classes and 121s are currently available to book for children aged 4-8, Teens and Adults. Please see the relevant tabs for times and contact details.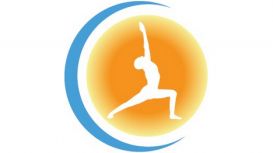 Now with 11 yoga classes per week at our new Iyengar Yoga Studio in Penarth & 6 yoga classes in your local areas of Cardiff; Roath, Penylan & Michaelston-y-Fedw. See our timetable for an up to date

class schedule. Contact us to join our email list for upcoming Iyengar Yoga Classes, Workshops & Retreats in Cardiff & Penarth.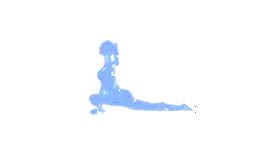 Rebecca Rodrigues has been practising yoga for many years and has been a qualified teacher for over 7 years. Rebecca has trained in Sivananda Yoga which is a traditional restorative, energising and

revitalising. It is an easy to learn style suitable for all. Additionally she has trained as an Ayurvedic Yoga Therapist which offers a rewarding experience for those wishing to heal through the practice of yoga and its philosophy.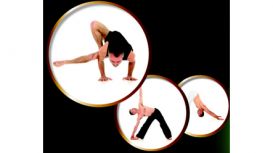 YogaKent offers physical and intellectually stimulating yoga classes. Classes include Vinyasa (flowing asana sequences), hands-on adjustment, Pranayama (breathing techniques), meditation, Sanskrit

chanting, Yogic philosophical teachings and deep relaxation.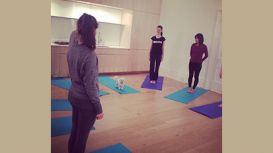 The Notting Hill Yoga studio is a beautiful and spacious place to learn yoga; cool, light and airy in the summer; and cosy and warm with a fire and blankets in the winter. We have all the equipment

you need - mats, blocks, bolsters, blankets, and yoga chairs. With an upper limit of ten students, the teacher can remain attentive to everyone throughout the class. Regulars (that's almost everybody) enjoy the benefit of having their progress carefully monitored and crafted over time.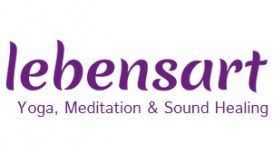 Maren embraces life and creativity to the fullest and wants to encourage others to do the same. Maren is a certified Kundalini Yoga and Meditation Teacher. She trained with Har Nal Kaur in London and

Karta Singh in France and graduated with Amrit Nam Sarovar in 2012. Maren offers Kundalini Yoga and Meditation classes following the teachings of Yogi Bhajan as well as Sound Healing using the Chiron Gong.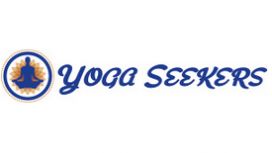 Practising Yoga can help us to understand our own body and mind and through the meditative methods of Yoga, the Yoga path can help each of us to overcome our own life's challenges and shine with pure

light, knowledge and love. Let your light shine, dear Yoga Seeker. I believe a wealth of insight awaits you as you tread the yogic path.