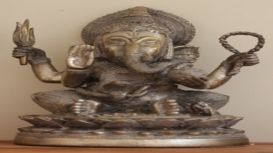 Both the Pregnancy and Baby Yoga classes are small, intimate and above all friendly. You will meet a fantastic range of mum's and mum's to be, it's a lovely way of extending your circle of friends and

have some nurturing time. Please feel free to have a look around the site to see the studio and the next course times and dates for Pregnancy and Baby Yoga. If it is of interest please contact me and I will happily answer any further questions.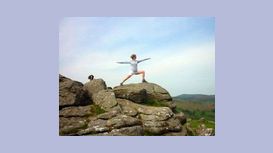 Katharine West teaches yoga classes of an hour and a half that are easily managed by complete beginners and those that have practiced yoga more regularly. So people of all abilities can attend. The

yoga classes start with warm-up exercises and then move into classical yoga postures. This is then followed by breathing techniques, called pranayama techniques and then a final deep relaxation. The effect of my classes are to stretch the body but also to create clarity and calmness of the mind.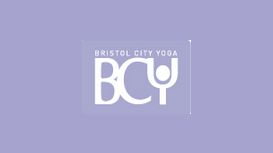 In 2002 the BCY studio was created by two yogis- Steve and Vacassin, who bought and renovated the property, creating the beautiful studio space we still have today. Come 2008 both original partners

had moved on leaving the way for Laura Gilmore to become director of BCY. Laura has developed the studio into a space where we offer quality yoga in a number of traditions, and created the therapy room space offering treatments from Bristol's most accomplished therapists.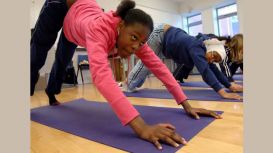 Alex has been practising yoga since 2001 and in 2009 she decided to quit her job in Television Production and train to become a Yoga Teacher. She undertook an intensive Teacher Training course in Goa,

India and is a registered RYT 200 teacher with Yoga Alliance UK. She has been teaching adults and children ever since and continues to develop and improve her own yoga, as well as her teaching, with regular attendance at classes and workshops.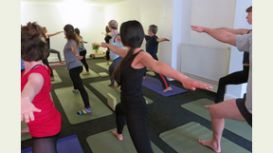 All our classes welcome new starters, including beginners, and you'll find the classes supportive and enjoyable and you'll benefits right away. 2 Where a class says it is 'drop-in' you can simply turn

up, no need to book. 3 Classes are for all levels. Come and enjoy! We'll support you in getting started, simply let the teacher know your new to yoga or Pilates. There is no time like the present to try it and we are sure you'll love it.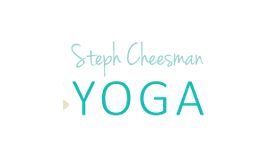 I first found myself on a yoga mat at uni in 2003, and the gentle discipline of my Iyengar teacher got me hooked. As an uncoordinated introvert, I hated PE at school so it was liberating to find a way

of exercising that wasn't competitive, that didn't matter how 'good' I was. During my career in communications and marketing, I constantly turned to yoga, in need of an antidote to long, anxious days hunched at the computer.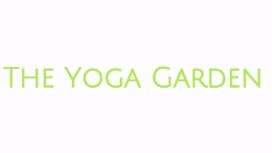 Yoga is accessible to everyone and anyone, regardless of physical limitations or other difficulties. Where difficulties do exist, be they physical, mental or emotional; - beginning to practice yoga

can help to overcome them. Yoga can keep the body strong and fit for the physical work of life (I myself work as a gardener). I discovered yoga nearly 30 years ago, and fell in love with it.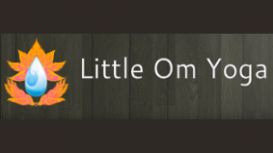 Welcome to Little Om Yoga, nurturing and friendly Yoga classes for Pregnancy, Toddlers and Preschoolers, Kids Yoga, Gentle Hatha Yoga and Yoga for ME / CFS / Fibromyalgia classes in Bristol. I also

run regular Birth Preparation Workshops. I also offer general Hatha Yoga classes and 1-2-1 yoga sessions for Stress & Anxiety, CFS, Fibromyalgia and Trauma Sensitive Yoga sessions. I am also a qualified Homeopath, specialising in pregnancy, babies, children and (chronic) stress, trauma and anxiety.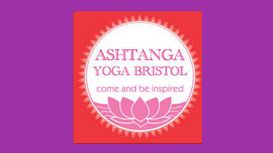 ashtangayogabristol.co.uk
Ashtanga Vinyasa Yoga is a beautiful dynamic practice, which is brilliant for beginners with no previous yoga experience. Those who already have some knowledge of yoga will find many familiarities in

this 'Mysore style' practice where the main difference is the focus on developing a self practice within a group situation. Come and start Friday with an early morning practice to wake up the body and still the mind. All levels welcomed. NOW BOOKING: 8 week course from Friday 8th May More info.
In 2010 I opened Bristol YogaSpace to provide a dedicated practice space for health and wellbeing in Bristol city centre. It now hosts daily classes by some of the best trained teachers in Bristol and

specialises in personalised tuition for small group classes.