Recommended Yoga Classes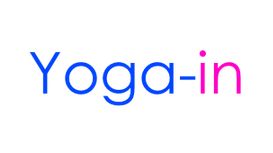 You can drop in to one of our friendly general classes and if you like it - which I'm sure you will - you can make it regular 'you time' and benefit from reduced prices by taking out a block booking

of 6 lessons or more. You can also take it one step further by taking private 1-2-1 tuition or by bringing together a small group of your friends for a more bespoke class -it's a lot of fun and deeply rewarding! Have a look here and please do get in touch to find out more.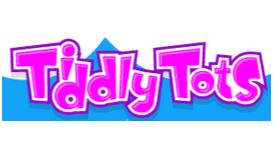 Tiddly Tots Yoga classes have been designed for babies from 16 weeks old to children of 7 years old. Designed around Yoga moves the classes have been created to be lots of fun for both the child and

the parent or carer providing exercise in a non competitive environment.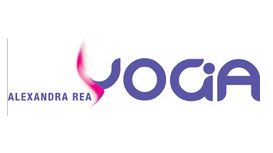 I am a self confessed yoga addict, I just can't help loving yoga. From the first time I stepped on my mat, I knew I was hooked. Yoga had found me or me it? Through the practice of yoga I lost this

image of who I thought I was and found who I really was. I went though a roller-coaster of ups and downs, doubts and conformations. The joy is stepping on the path and making it happen with courage and humility. I found freedom.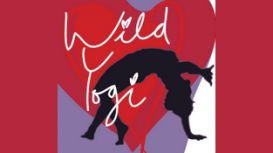 Hi! I'm Wendy and I teach yoga. I believe in working hard and playing hard, and in living a balanced life! I believe in having lots of fun whether I'm working or playing. If you want to have fun while

getting fit, start fiercely living your truth from the place of love in your deep core, and you live in or near Matlock, Derbyshire, come to my classes! I teach all my group classes at Escape Yoga Studio in Matlock, and private classes in my beautiful yoga room at home.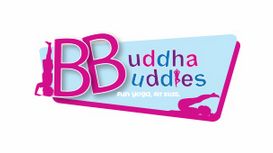 Imaginative and fun Kids Yoga Classes use music and movement to enhance your child's physical, emotional and intellectual development from birth to secondary school. Based in West Malling, Kent we

offer classes in the area to parents, carers, pre-schools and primary schools. Classes are available in Kings Hill, Aylesford and Holborough Lakes.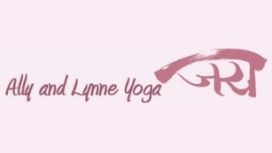 Yoga asanas (postures) taught in a holistic way, in conjunction with pranayama (breathing techniques), bring health to and maintain mobility in the body, helping to de-stress and focus the mind. It is

also found within the word Ujjayi, the basic form of breath control (pranayama).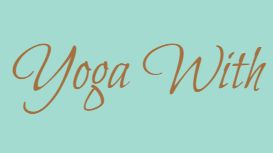 Yoga is a really great way to improve your well-being and reduce your stress levels at the same time as becoming more flexible and increasing your strength and stamina. Yoga can be practised by

everyone, of any age and of any ability or fitness. People often think that they need to be flexible to be able to practice yoga but that's not true. You do not have to be flexible to come to a yoga class. In fact, quite the reverse. You become more flexible through your yoga practice.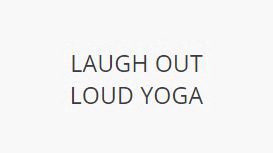 My background is in banking, teaching and network marketing. There were good times but mainly a lot of stress. A few years ago I took time out to build my own home in Fulbrook on the edge of the

beautiful Cotswolds. I am lucky to be able to enjoy the house of my dreams with my family, a crazy parrot, with a very dirty laugh, and our newest addition a gorgeous chocolate lab. I came across Laughter Yoga by chance and went along to a Laughter club not sure what to expect.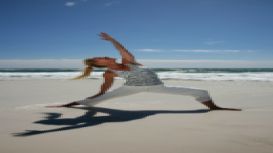 Teacher of Yoga, Pilates, Sorokin Method Back Care, Yoga Dance, Meditation, Relaxation, Personal & Spiritual Development. Rose-Marie Sorokin is co-founder and director of Inner Light Yoga & Health Co

(UK). She is originally from Sweden and came to the UK in 1986. Rose-Marie was involved with dance, choreography, and textile design for several years in Sweden and Europe before moving to England and was also the proprietor of two dance studios in Sweden in the 1980s.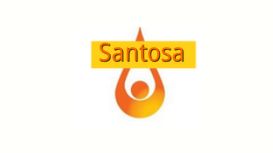 Santosa means contentment. Yoga and massage can help you achieve a happy and healthy mind and body. Regularly practicing yoga can build your strength, flexibility and fitness to allow you feel more

comfortable in both body and mind. Santosa yoga is run by Lizzie - you can read about me on the about the teacher page.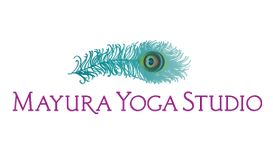 We offer a range of classes from beginner level through all ages and stages of life and hold weekend Workshops in a number of therapies, philosophies and techniques. We are also home to the Mayura

Yoga School, running in-house Yoga Foundation, Yoga Teacher Training and Dance-In-Yoga Teacher Training Courses. Our unique oasis has a seafront location, overlooking the Thames Estuary at Thorpe bay, Southend-on-Sea, Essex.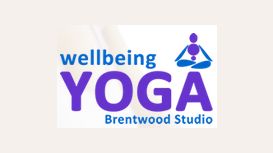 As we embrace the theme of wellbeing more strongly in our classes & events we've decided to change our name to Wellbeing Yoga (Brentwood Studio). Also you can book any class individually or as part of

a set, using single payments or discounted bulk class buying. As well as easily book places on workshops, retreats & more - so no more fiddling with cash.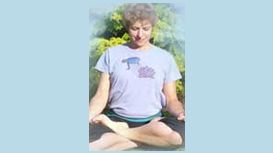 She enjoys teaching at number of Health Clubs in North London, where she often has classes of about 20 students. Elaine started to really appreciate yoga when she had arthritis in the hip and was

unable to walk without crutches in her early 20's and had to learn to slowly increase the strength and mobility back into her hip.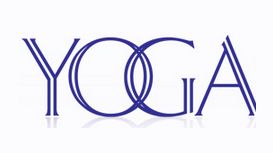 I teach traditional Hatha Yoga to people of all ages and abilities in Chippenham, Calne, Melksham, Devizes, Bromham, Derry Hill, Bowood and Pewsham. Mixed classes take place in community buildings,

such as schools and social centers. I want to make yoga available and accessible to people within the everyday context of ordinary life: work, family, relationships, home. I also teach one-to-one classes, school groups and corporate lifestyle and wellbeing courses.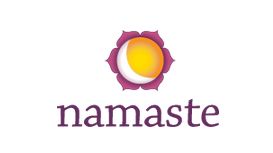 We offer an opportunity to practice and explore Yoga in all its aspects, through classes, courses and workshops. We aim to stay true to the purity of the Yoga teachings, whilst applying the Yoga

practices to our contemporary lifestyles. At Namaste we strive for a sense of balance, clarity and practicality in what we offer, our program is open to all and is designed to accommodate the complete beginner through to students with greater proficiency and experience.