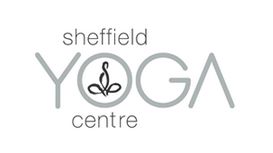 sheffieldyogacentre.co.uk
A life-long dream of our Director, Frances Homewood, Sheffield Yoga Centre finally became a reality in 2005. More than just a building, Sheffield Yoga Centre is a community of Iyengar Yoga

practitioners, students, teachers and support staff who celebrate the light and warmth that is at the heart of Iyengar Yoga. Situated on a peaceful leafy street in Walkley, Sheffield Yoga Centre is known to be a centre for excellence in the teaching and promotion of Iyengar Yoga.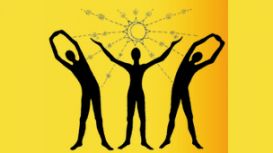 sheffieldyogaschool.co.uk
The health benefits of Yoga postures are well documented but there is so much more to Yoga than just the stretches. In our classes we teach a wide range of Yoga practices, including posture work,

breathing techniques, Deep Relaxation, Hatha Yoga Cleansing Practices, Meditation / Mindfulness and more. Everyone can benefit from Yoga and whatever your starting point you will find a warm welcome in our classes. It is important to get the foundations of your Yoga practice right.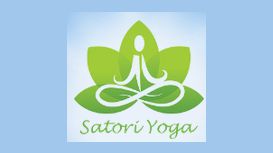 satoriyogasheffield.co.uk
We teach Hatha Yoga, a style that combines movement, breath and relaxation. The style allows for great flexibility so classes can be anything from fun and creative, to relaxation focused, or a really

good workout; depending on the needs of the students. Sessions include Asana's: Yoga poses and sequences, Pranayama: Breathing techniques and always relaxation time.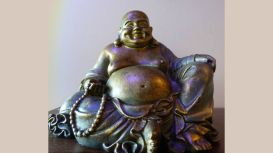 Hi, my name is Louise Power. I was born in York but have lived in Sheffield for most of my life (apart from a few adventures abroad). I have two wonderful children who keep me young and active. I

danced from a young age doing ballet, modern and tap - up to and including teaching exams at Bailey Cox Dance Academy (formerly Cheriene Bailey School of Dance). Life took over and I became a nurse. I worked throughout the Sheffield Hospitals but settled at the Royal Hallamshire.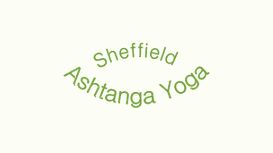 sheffieldashtangayoga.co.uk
I have been a student of yoga since 1988. While studying British Wheel and Iyengar yoga, I was first introduced to Ashtanga Vinyasa yoga in 1994 during a visit to the Practice Place in Crete (now Yoga

Plus) run by Radha and the late Derek Ireland. Since then, Ashtanga Vinyasa Yoga has become my main practice and passion. In 2009 I completed a 200 hour Ashtanga Yoga Teacher Training with Michael Gannon and Brian Cooper.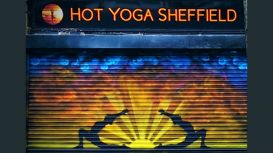 Hot Yoga Sheffield is a hot yoga studio located in Crookesmoor on Commonside in Sheffield. Close to the universities, the hospitals and the city centre. Well, the heat is great because you warm up

quickly, this relaxes your muscles so you can move deeper into postures and become more flexible. But even so, we won't ask you to put your legs behind your head. The heat also forces you to focus on the present moment ('Wow, it's really hot in here!').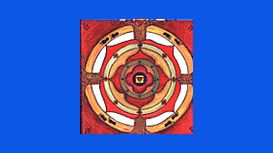 sheffieldyogaforyou.co.uk
The practices have supported me through two pregnancies, birth and motherhood. My love for yoga continues to grow and I feel passionately about passing on the teachings so others can enjoy its many

benefits. I also practice vipassana meditation and have participated and helped serve on several silent meditation retreats. The training is thorough and based on practical experience, and the teachers are renowned for good quality teaching.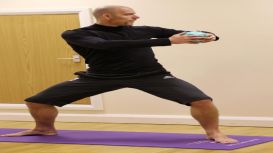 My name is Michelle Griffiths, I have been an avid Yogie since I was five and in my early teens, began Pilates to deal with the fact that I was born with twisted lower limbs. After years spent in &

out of hospital, I turned to yoga & Pilates as a solution to my pain. Together, they worked so well, I was pain free by the time I was 20 and my posture was corrected.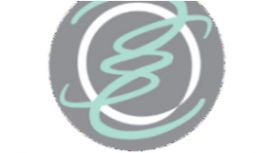 Join the wonderful world of Yoga and find some rest and relaxation as well as wonderful postures to stretch and strengthen the body and mind. Beginners aways welcome, please message us for any further

information by text or e-mail. All classes are Hatha Yoga, meaning general yoga. The class consists of breathing exercises to calm our mind, physical asanas (poses) for strengthening and stretching the muscles & joints, completing with restfull relaxation to bring together body and mind.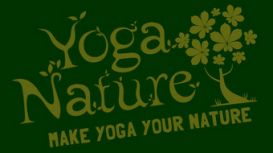 yoganaturesheffield.org.uk
At Yoga Nature we leave our competitive egos at the door. Yoga Nature provides a nourishing and nurturing environment in which you and your yoga practice will bloom. We learn to accept our unique

bodies and work within our own abilities to achieve a thoughtful, respectful and understanding yoga practice. Through a joint understanding, trust and empathy you will find that our classes, workshops and yoga walks are enjoyable, revitalising and relaxing.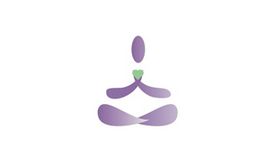 Yoga has long been known to those who practice it to have many benefits for body, mind and spirit. More recently, it has come into the eye of the scientific community and through research and

evidenced based protocols, it is rapidly becoming recognised as a valuable healing intervention. YogaLove embraces all types of Yoga because, no matter which system suits you, the aim and end result of a dedicated practice is integration of the whole organism.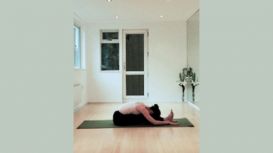 yogaboutiquesheffield.com
Yoga Boutique is a clean, bright, intimate yoga space in beautiful leafy South-West Sheffield. Where you can learn, explore, expand and enjoy your yoga practice creating a sense of well-being and a

brighter you. Yoga Boutique classes are limited to 6 people meaning you get plenty of individual attention and adjustments. Owned and run by Carly Mountain the emphasis at Yoga Boutique is excellent teaching, attention to detail and enjoyment! Allowing you to discover a heathier, leaner and lovelier you.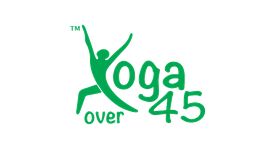 It's true, there are some vigorous yoga classes, but experienced yoga therapists often find that people with no experience in yoga make quicker progress than those with years of experience. Yoga is

not about "going for the burn", or pushing yourself: instead it's about listening to your body and gently moving into postures. With guidance from a good teacher you can learn how to stretch and increase your flexibility and strength without risk of injury.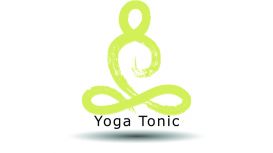 Whether you are looking to increase your muscle tone, feel more flexible, manage stress or develop stamina. If you've not tried yoga before, then you are in for a treat. Classes are taught with a

friendly and fun atmosphere. Everyone is welcome from a complete beginner, seasoned practitioner or somewhere in-between. Join me in taking care of your (whole) self. Your first lesson is absolutely FREE.