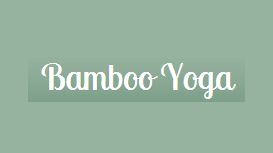 What will you gain from practising yoga? Every individual has a completely different experience of yoga, that is the beauty of it, it is a practise just for yourself. If you practise regularly, your

muscles will lengthen, become stronger and more supple and flexible. This will help with the bodies joints. For those of us who do a lot of gym work or running, yoga is excellent to do alongside to keep the body in balance.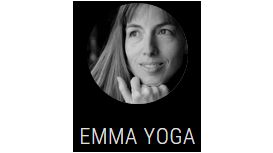 Emma has been practising Iyengar yoga for 25 years. After many years studying the subject, she undertook the rigorous two-year Iyengar yoga training programme at the Iyengar Yoga Institute, Maida

Vale, London. Iyengar yoga has been a very important and deeply valued part of Emma's life throughout her adulthood. Teaching yoga was a natural progression for her, building on her long years of practice and study with teachers all over the UK.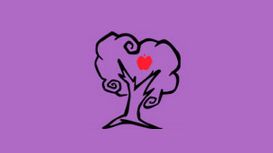 I am a former nurse-midwife and experienced British Wheel of Yoga teacher, teaching classes and supporting women in the East Midlands. My present has evolved organically from my past. My passion is

women's health and women's culture. Choices are available for us but not always chosen by us. I encourage women to explore their choices and make decisions for their lives accordingly. Any contribution that I can make to facilitate success in these choices I enjoy making.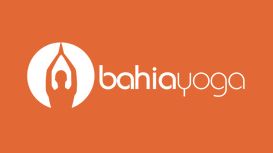 The name Bahia is linked to Indian heritage, it is the surname of the founder of the School Jasmin Bahia. In both Spanish and Portuguese languages the literal translation is that Bahia means bay.

Bahia Yoga opened in 2003, offering traditional Hatha Yoga and classical Meditation classes. Our Director, Jasmin has been teaching in the wellbeing field since 2000, and Jake our Meditation Teacher began teaching Philosophy in 2002 and Meditation since 2007.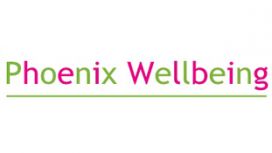 If you are looking for a highly recommended and popular yoga class in Beeston or Chilwell then please join us at Phoenix Wellbeing. Yoga classes are held on Monday, Tuesday and Wednesday evenings in

Beeston and Thursday mornings in Chilwell. All yoga classes are taken by Jeanette, a fully qualified and insured British Wheel of Yoga Teacher. Jeanette's qualification took 3 years to complete with the British Wheel and has been awarded with a Diploma in Yoga.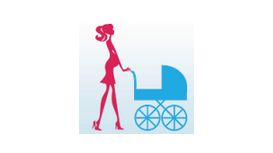 Specialised Ante Natal Yoga and Pilates Classes, Fitness Classes, 1 to 1 Ante Natal Packages, Small Group Sessions, Post Natal Fitness Classes and Buggy Push Classes, Mummies and Babies Bootcamp for

mums-to-be and new mums. Recommended by Doctors and Midwifes for expectant mums who want to exercise confidently, safely and effectively throughout their pregnancy. Fiona also gets the full support from her local Midwifes in her area/district.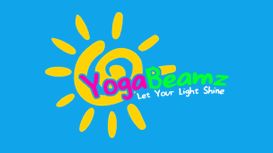 YogaBeamz is a small, family-run business founded by Naomi Smith, which places a high emphasis on the importance of maintaining a strong and flexible body through the practise of Yoga. Naomi felt that

teaching Yoga would be a great way to introduce children and adults to the life-long benefits of regular Yoga practise. Naomi's main goal is to capture children's imagination, help them to be enthusiastic about Yoga and make it an essential part of their life.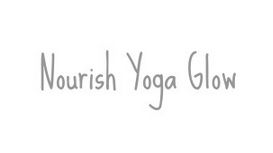 For as long as I can remember I have had an interest in health and fitness and spent many years going to the gym regularly and running regularly. After beginning to experience health problems which

impacted on my day to day life I started looking for ways to manage my health and fitness in a more holistic and nourishing way. I wanted to carry on exercising but realised that I needed to slow down a bit. That was when I discovered yoga and I have never looked back.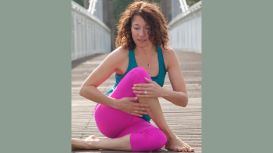 Yoga has helped me to discover my strength and stamina and inner peace whilst raising a family and balancing the hectic demands of everyday life. I received my 200-hour teacher training in London at

the Life Centre through the British Wheel of Yoga as well as the 200- hour training to be a certified Vinyasa Flow yoga instructor through Yoga Alliance.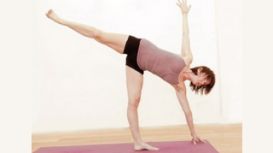 Isabel has been teaching Iyengar Yoga for 15 years and is qualified as an Intermediate Level 3 teacher. Isabel became a keen Iyengar Yoga student 23 years ago after meeting Margaret Austin one of the

Uk's most senior and inspiring Iyengar Yoga teachers. Since then Isabel has traveled up to the North East every year to study an intensive course of yoga with her, who together with Gordon Austin teaches a group of advanced Iyengar students and teachers from all over the UK.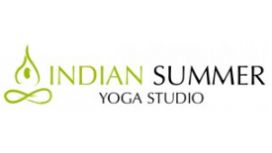 Inversions or inverted poses are an immensely important group of asanas. Instead of gravity pulling everything towards the feet, the orientation shifts towards the head. On the emotional and spiritual

levels, inverted poses turn everything upside down, throwing a new light on old patterns of behavior and life.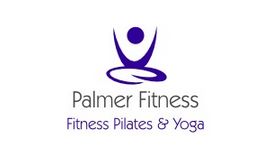 When I was younger I wasn't skinny but had never been really unhappy with my body. As I reached my late 20s and headed into my early 30s the years of enjoying a little too much booze and unhealthy

foods had caused the pounds to gradually creep on until I reached a point where I realised I had to do something. I was becoming depressed as none of my clothes fit me and I didn't want to go out with friends any more because I was so unhappy with how I looked.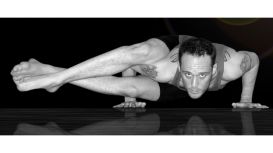 bodymindyogawithdanny.co.uk
I have been a bodyworker working internationally and nationally for 10 years and a yoga teacher for 5 years. I speciaise in muscular skeletal treatment and maintainance. Treating the problem in my

opinion is not enough, clients need to be made aware of possible causes and also preventative measures. Although my treatments are listed seperately i tend to incorporate everything i have studied into all of my treatments.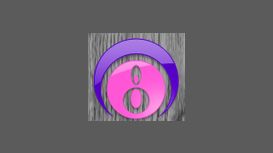 Sri Patthabi Jois - late founder of the Ashtanga Yoga Institute, Mysore, India. Welcoming Spirit - We welcome you as a unique person as well as a student of yoga. Student Focused - As each student is

different, we tailor the yoga poses to cater to the needs of each individual. Our approach differs from teaching that tries to fit students into an idealised pose.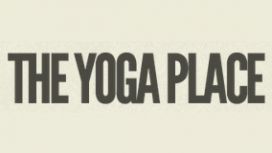 Since an early age Tim Foyster has dedicated his life to the study of yoga, meditation, Oriental healing & martial arts. Tim has been practising yoga for over 30 years and teaching Parivartana Yoga

for 25 years. He holds teaching qualifications in three styles of yoga (Parivartana, Hatha, Ashtanga Vinyasa), and is a Senior Teacher of Parivartana Yoga. He has designed and taught specialist yoga programmes to meet the needs of various groups.