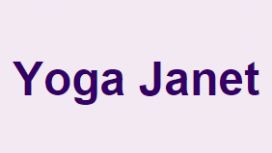 My passion for yoga began when I attended Hatha yoga classes at Virgin Active in Preston and was taught by Brenda Waddington, She's an excellent Hatha yoga teacher, providing her students with the

skills to develop their yoga practice fully yet safely.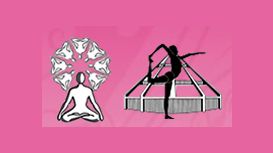 Practice changes the physical as well as the mental state of the practitioner. Progress brings satisfaction as health improves, the details of the postures becomes clear and understanding deepens.

When yoga is practiced with devotion, the spiritual goal will come into sight. In 2000 I obtained a Teaching Diploma with the British Wheel of Yoga, which deepened my understanding of yoga philosophy. We studied important yoga texts such as Patanjali's Yoga Sutras and The Baghavad Gita.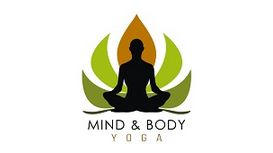 My classes are focused on the needs of the group as a whole and as much as possible on the needs of the individual student. They are suitable for all abilities and levels of experience, as each lesson

plan accounts for modifications to postures to make them accessible for all.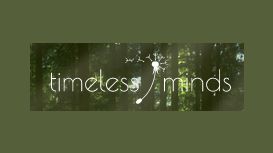 Timeless minds aims to empower you to balance your mind and body by giving you the tools you need to create optimum health in a natural way. Take a look below to learn more about either of these areas

and to find out when and where classes are taking place.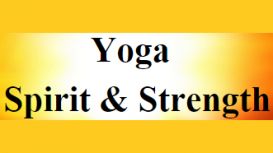 yogaspiritandstrength.co.uk
Welcome to Yoga, Spirit & Strength - Hatha yoga classes in and around the Garstang area designed to help you Relax, Rebalance and Re-energise. Classes are for both men and women (yes guys you too can

do yoga it's not just for the ladies) and for various abilities from beginners to intermediate.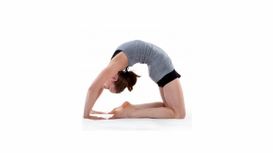 Based in the North West of England in Lancashire, she works with numerous clients and students in yoga, nutrition, health and healing, nationally and internationally. Sarah has been practicing yoga

since 1996 and teaching since 2003. She is a Senior Teacher registered with Yoga Alliance UK, and has been taught by David Swenson, Debbie Mills, Matt Ryan, David Williams, Kino MacGregor, Brian Cooper and many more wonderful inspiring teachers. She teaches Hatha, Ashtanga, Therapeutic, & Chakra Yoga.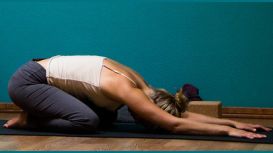 Hi, my name is Angela I am a registered yoga teacher running classes in Blackpool and the Fylde. I trained with Yogacampus one of the UK's top yoga teacher training courses. Their teacher training

diploma is registered with the Yoga Alliance at the 200-hour level and with the Independent Yoga Network. Their training is non dogmatic and draws on a range of UK and international teachers from a variety of yoga traditions.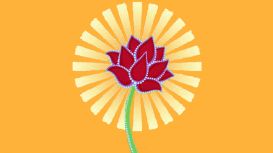 We offer Hatha and Ashtanga Yoga classes in south Lancaster every week at Scotforth Parish Hall. The venue is close to both Lancaster University and the University of Cumbria. Barbara Shackleton and

Liz Hammond met at an Ashtanga Yoga class and found out by chance that they had both enrolled to study Yoga at the Liverpool Holistic Centre. They started teaching together and formed Bliss Yoga in 2007.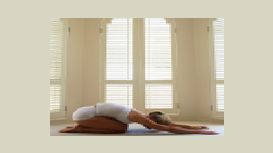 Join my weekly yoga class to reduce stress, create a toned, flexible body or improve your sporting performance. The class is enjoyable, friendly and relaxed with everyone working at their own pace. We

start with a warm up followed by static postures and flowing sequences then finish with a 10 minute relaxation.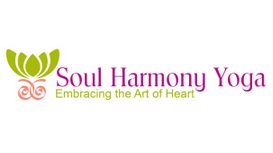 Do you feel a little off centre or you just feel you want to give yourself sometime to stop and take time to appreciate the goodness and positivity that is sometimes hard to see, hear or feel? We

invite you to come and try a class and see what happens.when.you.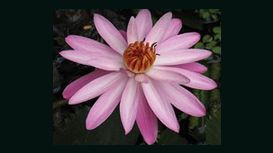 Based in Lancashire, I offer my services to you in the hope that you will find something to help you on your way to peace and happiness. I teach the things that have worked for me, that continue to

bring great joy and peace into my life. I run classes, courses and retreats that include yoga, meditation, chanting, reiki and crystal healing.
Breathing Space Yoga Breathe. Move. Relax. A class to create space in body and mind and tune into what is right for you. Our sense of space, both inner and outer, affects our wellbeing and the class

will help you increase your strength, flexibility and calm, moving at your own pace.