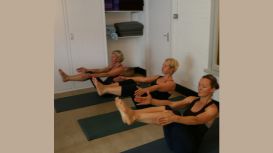 Sarah is a dedicated yoga practitioner and teacher with a passion to share her knowledge and experience of astanga and hatha yoga. The Yoga Hutch is a private tranquil space in Surbiton Surrey. We

offer a warm friendly atmosphere where students benefit from clear instruction, gentle adjustment and a sensitive watchful eye. We have a daily timetable of morning and evening classes suitable for beginners and more advanced students looking to take their practice to another level.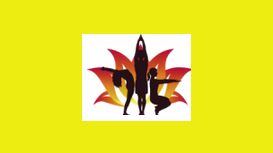 My spine feels a lot stronger and more flexible, and I no longer need to take any more pain medication. It also seems to have sorted out my dodgy hamstrings as well, meaning I can finally play

football competitvely again! Since doing Bikram, I have found amazing improvements in my posture, flexibility and joint mobility. I really believe in the physical and emotional benefits of the yoga and have made it a regular part of my weekly routine.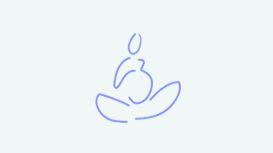 Annabel Hargrave qualified as an Active Birth Teacher in 1997 after a two year training course at the Active Birth Centre with Janet Balaskas, Lolly Stirk and Yvonne Moore. She then went onto train as

a general Yoga Teacher in 2000 with John Stirk, Sophy Hoare and Peter Blackaby. She also became a Bereavement Counsellor and a Birth Doula. Annabel is also a tutor on the YogaBirth Teacher Training Course which is held every year and applicants should look at the YogaBirth website for details.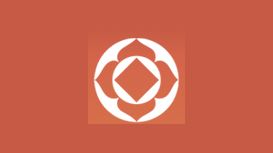 Ever done a class in a freezing, dusty church hall and thought 'this ain't for me'? Or maybe you found a swanky new yoga studio, but it was full of bendy young yoga bunnies in skin tight lycra?

Perhaps it was too challenging? Not demanding enough? Did the chanting freak you out? You're not alone. Having been to hundreds (maybe thousands!) of yoga classes, I've had my fair share of weird and wacky experiences. Not all yoga classes are created equal.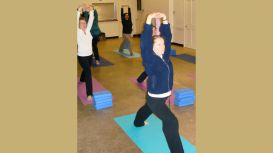 Free First class, if pre-booked, so you can decide if this is the class for you! We'll have a chat after class to see how you got on. Friendly, varied, mixed ability Yoga classes for women and men,

taught by a very experienced, enthusiastic and committed teacher. Fees: First class is free, so you can decide if you like it! Thereafter classes work out at £9.00 per class. I ask students to pay for 10 classes so I spend my time teaching rather than taking money.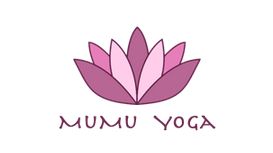 I teach each and every class with love, care, enthusiasm, passion and devotion and my highest goal is always to help my students achieve their full potential on and off the mat, every day, in every

way and enhance the overall wellbeing of each person, physically, mentally and spiritually.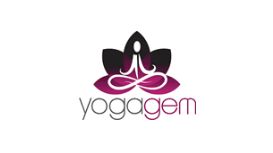 I began practicing yoga in earnest whilst completing my Masters in Education and Social Research. After a rewarding financial career I began a new career as a yoga teacher, whilst continuing to work

as a freelance consultant in the corporate and third sector. Finding a balance between the two presents many challenges, however both serve to complement one another in many ways.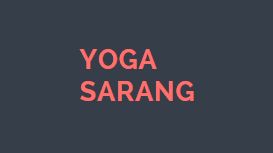 Would you like to practice yoga in the comfort of your own home? Group classes are not working with your schedule or you want to focus on a particular area of your body? It doesn't matter if you can't

touch your toes or even your knees! The beauty of yoga is that it can be practiced by anyone, regardless of flexibility or age. The duration of each yoga class is either 60 or 90 minutes and the classes consist of postures (asana), breathing practices (pranayama) and relaxation.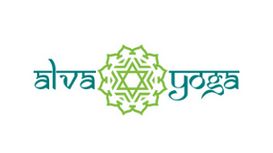 During these 4 years of studies I was privileged to be exposed to many different methods of healing and therapies and took additional classes outside the TCM frame. I've graduated Shiatsu therapy and

practised daily Qi Gong and meditation. This is when I met and immediately fell in love with Sivananda Yoga. Throughout the years I was offered to take different teacher training courses but I did not feel it was the right time for me.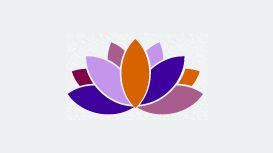 Thus started my love affair with yoga. It was so nice to find something again after years of dance training, that allowed me to balance, re-focus and calm. I now cant imagine my life without moments

spent on a mat! My style of yoga has developed into a dynamic flow through the traditional Ashtanga yoga asanas, with movement at its core. I believe movement to be the best way to explore and connect with the body, mind and soul.