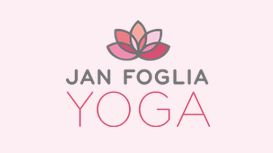 Here you will find details of my group classes, private tuition, Thai yoga massage and yoga holidays and retreats to some truly inspirational destinations. An experienced yoga teacher with

qualifications from both the British Wheel of Yoga and the Sivananda Yoga Vedanta centre, I have been practicing yoga for over 40 years, following in the footsteps of my mother.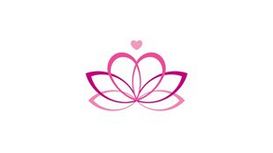 I have been passionate about health and fitness for many years and I do passionately believe that movement, exercise and physiology can be very effective at alleviating and resolving many of the

issues that we find as by products of living in the 21st Century - such as stress, depression, anxiety, obsessive behaviour etc.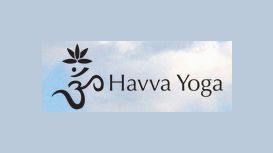 I am an ex-Police officer and was one of the first officers on scene during the London riots. My Police patrol vehicle was set on fire and I witnessed the raw negative side of human nature, my own

life was at risk. This experience lay heavy on my heart and caused me to feel hurt. My dedication to my practice and stepping onto my mat daily, not always for asana, sometimes I would just sit or meditate was what got me through my heartache.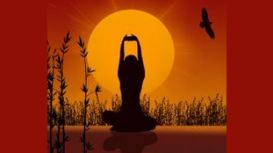 annecolemansyogaandreflexology.co.uk
British Wheel of Yoga Diploma and Pregnancy Module, Reflexology MAR (Member of the Association of Reflexologists), and SRN nurse with Midwifery and Alzheimer's experience. Anne trained as a nurse at

Addenbrookes in Cambridge, has been a British Wheel of Yoga teacher for a number of years and is a qualified reflexologist.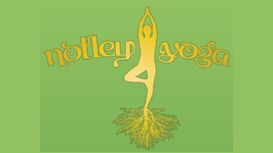 I believe YOGA IS FOR EVERYONE, Yoga means 'unity' or 'yoke' and practising Yoga is a means of balancing and harmonising Body, Mind and Spirit. Hat-ha Yoga is a system of postures and breath for the

whole body - the postures (asana) are used as a physical practise to correct alignment, strengthen muscles, spine and core, increase flexibility and release anxiety and stress. We learn to synchronise the body and breath, thereby bringing balance to both body and mind.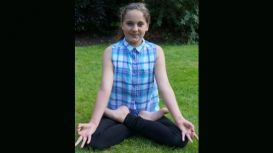 Rocket Yoga Studio is a virtual yoga studio, with the aim of bringing together a number of qualified and insured teachers from around Essex to promote yoga in the county as an excellent way to relax,

stay strong, supple and to have fun, no matter what your age. Rocket Yoga Studio Classes and 121s are currently available to book for children aged 4-8, Teens and Adults. Please see the relevant tabs for times and contact details.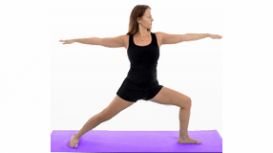 I started my yoga practice in 2000, mainly as a form of exercise, but soon found that yoga had many additional benefits, particularly as a way of stilling my constantly chattering mind and as an aid

to relaxation. Over the years I have tried many forms of yoga (including Hatha, Iyengar, Astanga, Dynamic Flow, Sivananda). In 2009, I started teacher training with Triyoga, to deepen my practice and understanding of yoga, under the tutelage of Anna Ashby and Joey Miles.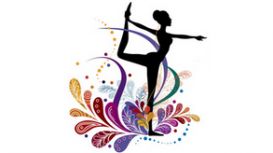 Having been encouraged by my own teacher, I decided to train as a yoga teacher so I could share the experience and benefits that yoga has given me in my life. I initially started practising yoga about

ten years ago, mainly for the physical improvements it gives of strength, stamina and flexibility. I was very keen on sports, namely running and swimming, but found I was suffering from frequent minor injuries which were preventing me from reaching my potential.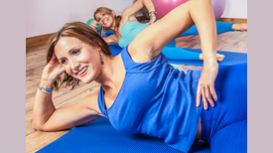 The largest specialist Pilates, Yoga and Meditation studios in Chelmsford, is owned by Kellie Jones & Ellie Searle. Along with a great team of inspirational teachers they all share a holistic but

realistic approach to life. Based in a beautifully converted barn in Writtle, Chelmsford, Essex, the 2 fully equipped studios, host over 50 small group classes a week and a variety of therapies all designed to make you feel better.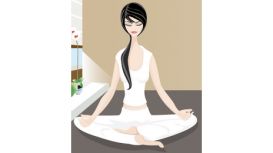 I first encountered Yoga whilst at university, I knew very little about the subject but I liked the calm that attending a class brought. I continued to practice throughout both of my pregnancies, and

feel that it was due to my practice that I had two relatively straightforward pregnancies and labours. It was after this that I felt the desire to share the gift of Yoga with others, and embarked on a teacher training course with Simon Low's Yoga Academy.