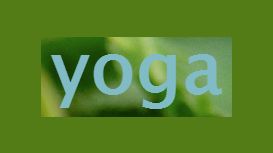 Maxine's classes are suitable for beginners as well as those with more experience. She has over 14 years' teaching experience, and holds a British Wheel of Yoga teaching diploma. Her approach focuses

on the relationship between gravity, breath and movement, and is more concerned with 'undoing' rather than 'doing' postures. It is an integrated approach that asks for our full attention, sometimes quiet, sometimes demanding, but always with a strong sense of enquiry and learning.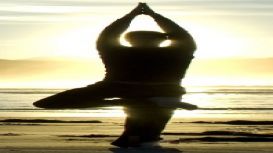 The director and teacher of The Yoga Tree is Joss Guin. He has been studying yoga for over 20 years, and started teaching yoga when he was 20, over a decade ago. He has been fortunate to study with

great yoga masters such as Swami Janakananda Saraswati, as a private student of Swami Muktibodhananda Saraswati. He is a dedicated yoga practitioner, a yoga scholar, and a passionate and Senior Yoga Teacher with Yoga Alliance UK. He is also the author of 'Karma Yoga: Bringing Yoga Into Your Daily Life'.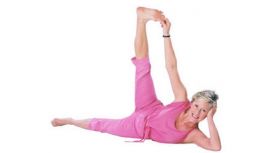 Joan Stonehouse is a highly qualified, knowledgeable and precise teacher with wide and varied experience. She teaches day and evening yoga classes in Norwich, Norfolk, UK as well as running retreats

and yoga holidays. Joan runs luxury weekend retreats in Peterborough as well as yoga holidays in beautiful locations across the UK and abroad. This album of spoken yoga instruction with Joan Stonehouse covers everything from a 10 minute revitaliser to a full one-hour practice.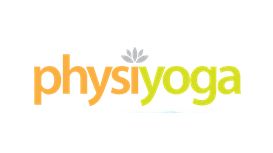 Physiyoga provides physiotherapy, sports massage, acupuncture and specialist physiotherapist guided yoga classes. Physiyoga hosts regular yoga workshops and retreats, to allow you to fully relax and

benefit from a deeper yoga practice. Physiyoga aims to facilitate fluidity and ease in movement and mind regardless of your abilities. Physiyoga Classes are specialist physiotherapy guided yoga classes.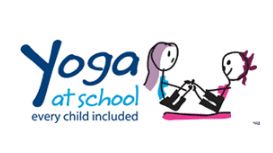 Explore the unique, thought-provoking Articles & Case Studies which will inspire you and help you convince schools why yoga needs to be part of the integrated school day. The uniqueness of our Teacher

Training is that training takes place in school with real children led by one of the UK's most experienced children's yoga teachers.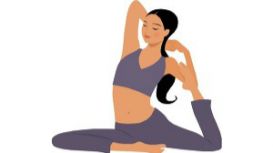 My name is Amber, I first started yoga in the 1970's when i was 15 years old. A back injury forced me to drop out of competitive gymnastics but i still liked to go to the local sports centre where i

watched a yoga class through a tinted window one day, and i was hooked. I waited to ask the teacher at the end of the class if i could join in, but as the class was made up mainly of retired ladies, I wondered if i was was too young? The teacher replied that yoga was for all people of all ages.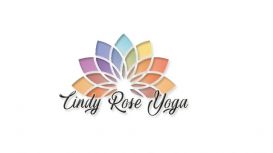 Hi, My name is Cindy and I'm from Zimbabwe, I've always had a passion for meditation and relaxation which led me to explore the world of Yoga. I have been practising Hatha, Ashtanga, and Power Yoga

for several years and have become qualified with the British School of Yoga. All of my classes are suitable for people who are new to Yoga as well as the more experienced Yogi's.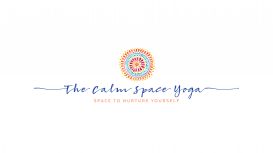 The Calm Space Yoga offers gentle yin and restorative classes suitable for all ages and abilities. We also specialise in prenatal and postnatal yoga. Karen has trained as a midwife and health visitor,

as well as being a specialist yoga teacher. She is mum to seven children.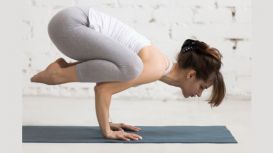 Step inside the RokCore Studios, a calming, serene space specifically designed for a unique Pilates & Yoga practice. Leave your troubles at the door and enjoy some ME time. Unwind, switch off and

leave feeling refreshed. Begin, Continue, Love your Pilates or Yoga journey at RokCore.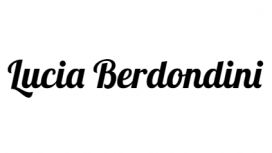 I have been practicing and teaching yoga for more than 30 years. The approach I used is inspired by Vanda Scaravelli, an italian woman who revolutioned the approach to Hatha Yoga. I have studied with

her pupil, Diane Long, since I was 17 years old and I have developed my own style of practice and teaching. I have run regular classes and workshops in Italy, England and Scotland for the past 30 years. Everyone is welcome and you do not need previous experience to attend my classes. I also run individual sessions.