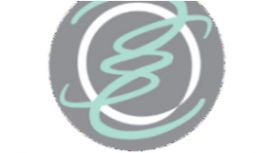 Join the wonderful world of Yoga and find some rest and relaxation as well as wonderful postures to stretch and strengthen the body and mind. Beginners aways welcome, please message us for any further

information by text or e-mail. All classes are Hatha Yoga, meaning general yoga. The class consists of breathing exercises to calm our mind, physical asanas (poses) for strengthening and stretching the muscles & joints, completing with restfull relaxation to bring together body and mind.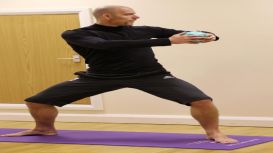 My name is Michelle Griffiths, I have been an avid Yogie since I was five and in my early teens, began Pilates to deal with the fact that I was born with twisted lower limbs. After years spent in &

out of hospital, I turned to yoga & Pilates as a solution to my pain. Together, they worked so well, I was pain free by the time I was 20 and my posture was corrected.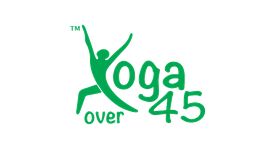 It's true, there are some vigorous yoga classes, but experienced yoga therapists often find that people with no experience in yoga make quicker progress than those with years of experience. Yoga is

not about "going for the burn", or pushing yourself: instead it's about listening to your body and gently moving into postures. With guidance from a good teacher you can learn how to stretch and increase your flexibility and strength without risk of injury.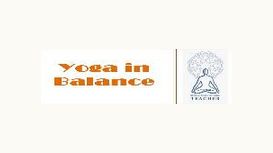 We both teach Hatha Yoga which is generally interpreted as the Yoga of (physical) action and is practised in most Western Yoga classes. The word Yoga originates from a Sanskrit word which may be

translated as 'unite', 'join' or 'connect'. On one level this can mean the union of body, breath and mind.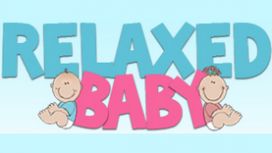 My name is Anne-Marie Barnes, I teach Baby Massage and Baby Yoga classes in the Ossett, Horbury Wakefield Kirklees and West Yorkshire area. Baby Massage is suitable from birth onwards and I am a Baby

Massage CIMI qualified instructor. Baby Yoga is suitable for babies from 8 weeks to fast crawling. I also teach Toddler Yoga from walking to 4 years of age. I have been Teaching parents in small relaxed groups from my home since 2008.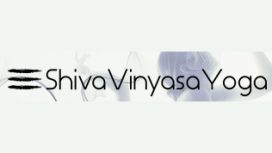 Vinyasa Yoga is a truly holistic system of fitness and wellness, incorporating dynamic postures, movement, breath and meditation. This form of yoga offers a range of health benefits as it encompasses

both mind and body, building up heat in the body to cleanse and detox. In the West, the term "yoga" is typically associated with Hatha yoga and its asanas (postures) or as a form of exercise.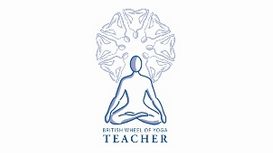 I have been attending Stella's yoga classes since 2004 and am convinced that they have helped me in a number of ways: I used to suffer from chronic pain in my right knee and struggled with stairs but

today have little more than the occasional twinge. Many exercises focus on balance and I feel sure that this helped me to handle a 6 month episode of vertigo. Good balance is also invaluable as one gets older (I am 67) and more prone to become unsteady and fall.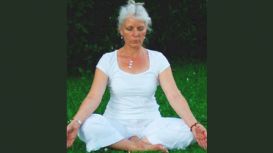 It didn't drift back until quite a few years later when my mum was diagnosed with arthritis and I was fearful that the painful stiffness in my neck and shoulders were the onset of arthritis in me too.

I joined a weekly local yoga class and recognized of course that this pain was all due to the stress and tension I carried around with me.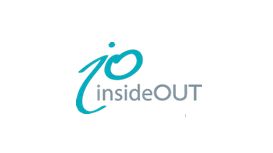 A beginners yoga course has something to offer everyone, whether you are new to yoga, new to Dru or you've been practising a while and are looking for an all round health boosting yoga session. At

Inside Out we really care about our students, ensuring that they are practising safely and are getting the maximum more.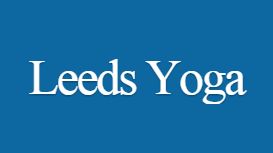 I have been practicing Yoga for over 14 years, coming to it initially as a way to combat a stressful job. Yoga has been a constant in my life, supporting my personal changes, having a family, changing

careers, every day to day challenges. This has developed into my wanting to teach and share with others what I have gained through my own Yoga journey and my personal practice. At the moment I am teaching Hatha Yoga, a gentle form of Yoga. I have practised this, Iyengar and Astanga Yoga.