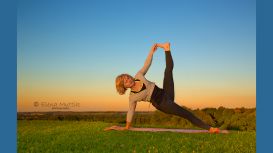 FEATURED

(1)

07784 886499
I used to teach yoga classes in Willen pavilion and Old Bath House Wolverton, Milton Keynes and in Hardengstone Village Hall, Northampton till lock down in March 2020. At the moment I have resumed

with Willen Outdoor Intermediate Yoga Class for intermediate level and Willen Yoga for Beginners Class for people with little or no experince of yoga. Both classes need to book: Please use the link: https://www.joyyogatherapy.co.uk/ I hope to get back with other classes in 2021 if the virus goes or stops being a threat to human well being.
The Willen Intermediate Yoga Class represents an opportunity for practitioners of all levels to experience an alignment-based, dynamic practice that cultivates greater stamina, strength and flexibility.
Willen Yoga for Beginners Class is a slower-paced and geared towards those new to yoga or preferring a slightly gentler class.
These classes are brilliant - very friendly and supportive. Elena is a wonderful teacher who has managed to coax my unfit body into positions I never thought possible! The sense of well being after a class means it's great for both body and mind. Give it a try - you won't regret it!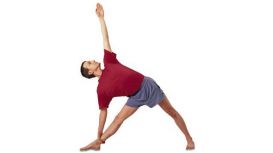 charlburyyogastudio.co.uk
Classes are taught by Matthew Greenfield, a fully qualified Iyengar Yoga Teacher (certified to Junior Intermediate Level III) with over 20 years experience. All classes are taught using the world

famous Iyengar method in a fully equipped, recently refurbished studio. Class sizes are limited so it is important that you contact us first before attending. To find out more about yoga and Iyengar Yoga please go to the yoga page.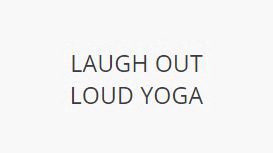 My background is in banking, teaching and network marketing. There were good times but mainly a lot of stress. A few years ago I took time out to build my own home in Fulbrook on the edge of the

beautiful Cotswolds. I am lucky to be able to enjoy the house of my dreams with my family, a crazy parrot, with a very dirty laugh, and our newest addition a gorgeous chocolate lab. I came across Laughter Yoga by chance and went along to a Laughter club not sure what to expect.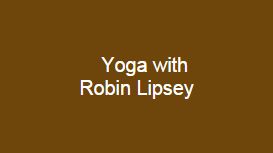 My classes all take place in the Yoga Barn in Wolvercote, North Oxford. This is a converted Edwardian barn set in an orchard with superb views over Port Meadow to the spires of Oxford. This space

offers a delightful setting for yoga. It is warm, comfortable, peaceful and has a lovely atmosphere.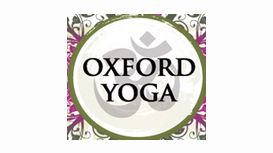 I have been studying and teaching Hatha yoga since 1989. Over the years, I have studied with a variety of teachers, allowing me to adapt my knowledge to the needs of many different students. I enjoy

bringing yoga into schools, universities and the workplace. I specialise in teaching yoga for better mental health and for people with substance misuse issues. I love teaching yoga because it invites people to find that compassionate stillness amid the busy-ness of life.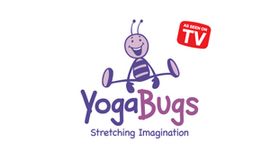 YogaBugs is the largest children's yoga inspired activity in the UK offering classes for children from walking age to seven years and beyond. YogaBugs classes bring stories to life through specially

developed moves inspired by yoga. Combining fun with exercise, children go on wild adventures where they may roar like a lion, fly like a bird or blast into outer space! Children are encouraged to be vocal during a class and express their emotions physically.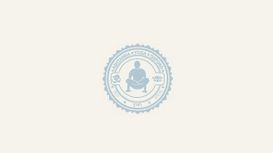 Ashtanga Vinyasa Yoga is a moving meditation practice - dynamic flowing yoga combined with deep conscious breathing and one-pointed focus. We welcome everyone to our yoga classes: complete beginners,

those with some Ashtanga Yoga experience and advanced practitioners.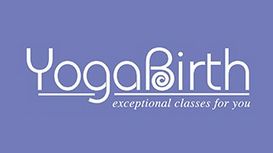 Pregnancy yoga offers time to stretch, relax, breath and enhance your pregnancy. You will enjoy healthy, safe exercise that prepares you in mind and body for childbirth and being a new mum. In the

prenatal class you will learn about posture, optimal fetal positioning, as well as labour techniques and a form of self hypnosis. They are designed specifically to prepare couples for their labour and birth and are compatible with your other antenatal classes.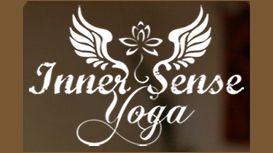 All classes offer Asana (postural work), Pranayama (breath work) and Relaxation or Meditation - Each Individual can take what is suited to their needs. YOGA is for EVERYONE and therefore, everyone can

find something on offer within the vast tool box of the system of yoga to suit them.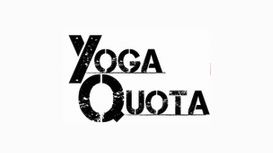 Yoga is becoming more and more popular as we start to realise how helpful it is for your mind and emotions. BUT! Currently access to yoga in the UK is still for the privileged and yet the benefits can

be felt by everyone. Yoga teachers UK wide always talk about yoga's benefits and how they want to help the world through yoga. Yoga Quota teachers have a grand plan to spread yoga to everyone.