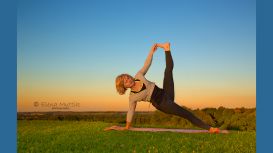 FEATURED

(1)

07784 886499
I used to teach yoga classes in Willen pavilion and Old Bath House Wolverton, Milton Keynes and in Hardengstone Village Hall, Northampton till lock down in March 2020. At the moment I have resumed

with Willen Outdoor Intermediate Yoga Class for intermediate level and Willen Yoga for Beginners Class for people with little or no experince of yoga. Both classes need to book: Please use the link: https://www.joyyogatherapy.co.uk/ I hope to get back with other classes in 2021 if the virus goes or stops being a threat to human well being.
The Willen Intermediate Yoga Class represents an opportunity for practitioners of all levels to experience an alignment-based, dynamic practice that cultivates greater stamina, strength and flexibility.
Willen Yoga for Beginners Class is a slower-paced and geared towards those new to yoga or preferring a slightly gentler class.
These classes are brilliant - very friendly and supportive. Elena is a wonderful teacher who has managed to coax my unfit body into positions I never thought possible! The sense of well being after a class means it's great for both body and mind. Give it a try - you won't regret it!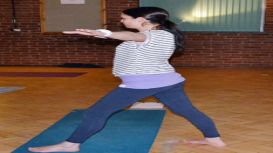 My name is Victoria Harrington, and I have been teaching Yoga for 8 years. I qualified as a Yoga teacher after completing a three year course with the British Wheel of Yoga. I teach dynamic flowing

classes with an emphasis on warming up appropriately and thoughtful sequencing. We always open, release and make space before strengthening - so you practise safely and for optimum benefit.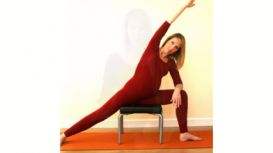 A leading light within the Yoga world, Margaret trained with the British Wheel of Yoga and the Traditional Yoga Association. Margaret's classes offer a very personal, experienced and honest approach

to Yoga practice at it's very best. Pregnancy Yoga classes will prepare you for nurturing your unborn child, as well as learning unique tools for birthing.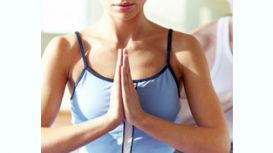 Classes for all ages and abilities from complete beginners to those with an existing practice. Yoga classes to soothe the body and mind, bring strength flexibly and Vitality to the body. You may wish

to enjoy a restorative Hatha Yoga class or a more Dynamic Ashtanga based class.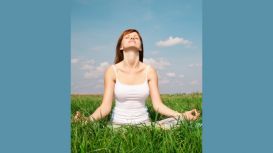 She is a calm, supportive and experienced teacher and works with both adults and children at Clarity Yoga. She is fully insured to teach with the Yoga Alliance. Before setting up Clarity Yoga, Rebecca

worked as a teacher and teacher trainer at University College, London. She has extensive practical knowledge of teaching.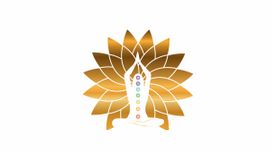 I've been practicing yoga for over 15 years now and it has brought a great deal of peace and balance to my life. In fact, my life has changed completely through yoga. I used to be a Data & IP engineer

for a telecoms company! Now, I'm a fully qualified Satyamvidya Holistic Yoga Teacher, Therapist and Causal Healer after spending over 4 years studying with Lisehanne Webster at the Satyamvidya Integral Yoga Centre in Somerset.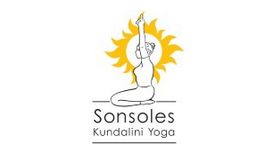 I found Kundalini yoga because I had a need. Like most people I needed to be more present in my life and to learn to live in the now. I knew I needed to find something that would help me to achieve

this and so I went in search of different styles of yoga and settled on Kundalini which immediately resonated with me. After practicing yoga for a few months I had an awakening during a meditation - as clear as a bell I heard myself say I need to start teaching Kundalini Yoga. I need a find a course.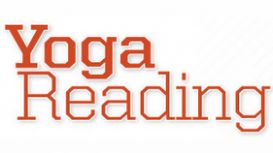 Katia is an Ashtanga and Yin Yoga teacher and has been developing her own practice under the guidance of Sophie Cleere, Berkshire's only Authorised Ashtanga teacher, over the past 5 years. She

continues to train with Melanie Cooper and Norman Blair in London and is passionate about making yoga fun and accessible to everyone. Katia has had a keen interest in exercise since the age of 16 when she started running around the roads of Reading.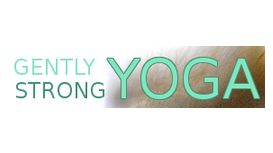 Modern life is exhilarating, full of choice and opportunities but also isolating, exhausting disconnecting. Yoga is a methodology for your life, a box of tools to offer support and strength and

through this to allow openness, space and reintegration in your life. By choosing to work with yoga in a way right for you, it can offer you freedom to enjoy modern life and freedom to reject what does not work.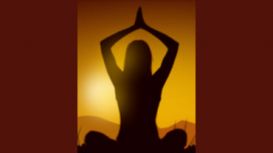 Our experience shows that most classes will contain at least 25% of beginners so you will not be alone! Hot Yoga is designed to be undertaken by all levels of student. Our teachers will identify

beginners at the start of every class and ensure that they receive the appropriate level of instruction and avoid any potentially difficult exercises. The best way to judge it is for you to come and see: we offer introductory rates and packages to minimise costs so nothing ventured - nothing gained.