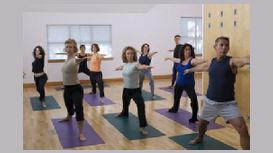 Jo has had a successful career, of over 22 years, in a commercial environment. At this time she started practicing yoga to help keep her positive, fit and healthy in a stressful, client based

environment. It worked. She was always complemented on her positive approach and did not need to take time off sick. Luck maybe, but Jo put this down to practicing Yoga. In 2006 Jo decided to follow her heart and concentrate on teaching Yoga and Well-being on a full-time basis.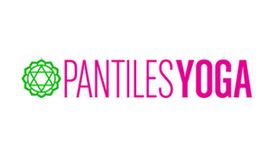 Stretch and Flow Classes are based on classical asanas with influences from Ashtanga dynamic practice and will be pitched to challenge you so that you really feel you've done some work. Lunchtime

Stretch Classes are tight one hour yoga session but without breaking into a sweat as you'll more than likely have something important to do in the afternoon. Pregnancy Yoga A space for you to explore your body and find comfort at each and every stage of your pregnancy.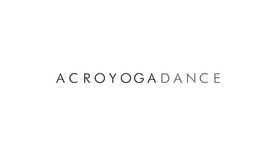 AcroYogaDance works globally to contribute within the yoga, dance and acrobatic communities by creating, performing and teaching unique flows and sequences. This offers a fun but challenging way of

learning from beginners to the more advanced practitioner. Health & wellbeing is fundamental to AcroYogaDance classes, workshops and performances. In other words your health comes first at all times. The goal is that sequence eventually becomes a performance that feels beautiful to perform.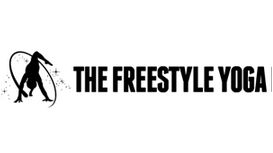 Dynamic and challenging, The Freestyle Yoga Project is geared towards encouraging students to think for themselves and investigate what's going on over the side of any particular yogic box. In fact,

to also explore what's going on outside of yoga too! Because no one style of yoga nor one physical discipline holds all the answers, and so can be potentially limiting.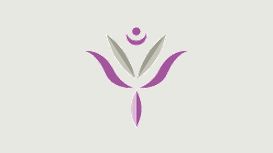 All the classes are taught by me, Brigid Godwin. Yoga has been a huge part of my life since I took my first Ashtanga Vinyasa lesson 19 years ago. I simply loved it but had no idea at the time how life

changing it was going to be for me, or that I would end up as a teacher.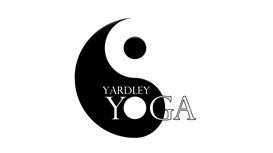 People want to be happy and healthy but in today's society we are drawn to life style choices that create an amazing amount of stress and anxiety in our already hectic lives, so I made a life style

choice - Yoga. My name is Guy, I'm 48 years old and have lived in Tonbridge for the past seven years with my wife and 13 year old daughter. I have had a successful career in The City of London spanning 31 years.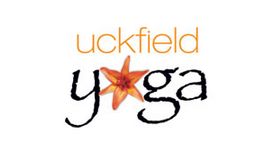 I went to my first yoga class 15 years ago and after a few months in India in 1999 and the birth of my daughter in 2001, I began training as a yoga teacher and I have not stopped. I now have private

lessons with Penelope in the Krishnamacharya tradition and I am trying to learn handstand. I enjoy the physical aspects of yoga and I also like to bring the philosophical ideas into my classes because yoga is a way of life and includes moral guidance, breathing, meditating and more.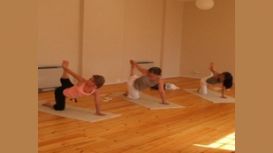 YOGA AKASHA was set up in response to a demand identified by local Yoga teachers to offer a space in the heart of the community. YOGA AKASHA offers a beautiful studio in Sussex of around 850 square

feet with regular classes including Yoga, Meditation and Pranayama, Pregnancy Yoga, Kids Karate and Mums with babies Yoga and Pilates, baby massage and Thai massage as well as regular workshops. The space is available to hire, please contact us at enquiries@yogaakasha.co.uk for details.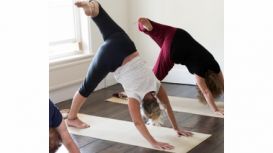 Hilary Totah is registered and insured as a yoga teacher with the Association of Independant Yoga Practitioners (AIYP). She has been practising and working with yoga since 1978 and was a shiatsu

bodywork teacher from 1986 to 2004. She was principal of The British School of Shiatsu-Do between 1999 and 2004. Hilary says: 'Yoga set me on my life's path to working with the body, from my first class of ante-natal yoga, through my study and teaching of shiatsu bodywork, to teaching yoga today.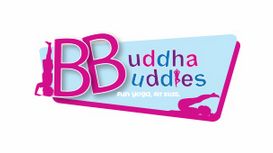 Imaginative and fun Kids Yoga Classes use music and movement to enhance your child's physical, emotional and intellectual development from birth to secondary school. Based in West Malling, Kent we

offer classes in the area to parents, carers, pre-schools and primary schools. Classes are available in Kings Hill, Aylesford and Holborough Lakes.