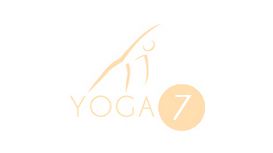 In 1969, Swami Vishnudevananda, founder of the International Sivananda Yoga Vedanta Centers, taught the first Yoga Teachers' Training Course (TTC) in the West. Today, this internationally renowned

course is taught by his close disciples. Over 33,000 students have graduated from this comprehensive course.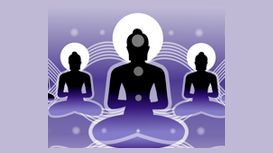 Are you looking for Yoga classes in Malvern? Look no furthur, Yoga teacher Alexandra Jones delivers Yoga classes in Malvern at the Wheel of Life Centre. The Yoga classes are taught using the

Scaravelli Yoga technique which is suitable for all ages and abilities from beginners to advanced. There are a range of yoga classes on offer to help with fitness, flexibility, developing strength and reducing stress.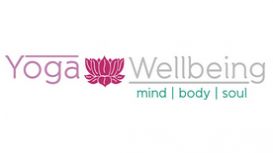 Yoga for Wellbeing provides a range of yoga classes for all ages and abilities in Worcestershire. As well as offering general yoga Janine Rusby is a qualified pregnancy yoga, postnatal yoga and

children's yoga teacher. Janine is qualified and insured through the British Wheel of Yoga, the leading body for yoga in the UK.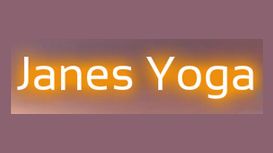 I am a qualified Hatha Yoga Teacher & Class Instructor and have been teaching Hatha Yoga for 10 years. I am also qualified as a Professional Relaxation Therapist. Yoga tones & strengthens the body by

relaxing and releasing the tightness & tension in muscles creating suppleness and flexibility. It also quietens and focuses the mind making us more aware of our mental & physical state.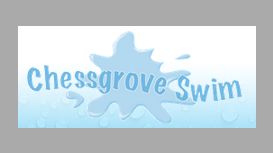 We teach swimming lessons for babies, toddlers, children and adults, and run pregnancy aqua-yoga sessions. We specialize in younger swimmers who need small class sizes, with a focused and structured

approach to swimming. We are a family business, not a franchise, and teach from our own private, luxuriously warm pool situated between Bromsgrove, Redditch & Droitwich in rural Worcestershire. Our dedicated and qualified staff run an extensive timetable with swimming lessons held 7 days per week.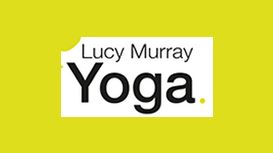 I am a Yoga teacher running classes in Worcestershire and Gloucestershire at Pershore, Worcester, Little Comberton and Puckrup, near Tewkesbury. I also offer individual tuition. I started practising

Yoga in 1998 and my influences have included Iyengar Yoga, Viniyoga and latterly Structural Yoga Therapy. I am qualified to teach by the British Wheel of Yoga (BWY), having completed the 500 hour Diploma Course (BWYQ Level 4).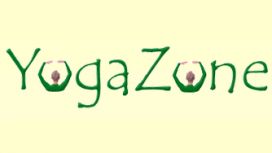 Many of us are finding our lives are becoming ever more complicated, filled with so much of the hustle and bustle of everyday life that we are craving an experience of Peace. My Yoga classes aim to

bring you back to basics, to detoxify your life through re-connecting with your body and it's wisdom. Regular Yoga practice helps us re-connect with our deeper nature, so we gain a clearer perspective, understand what is important, what we want and don't want in our lives.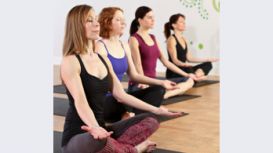 The name and logo are there to reflect my intention and my values about yoga. I'm not trying to be something I'm not. I don't pretend to be a vast organization that can offer everything to everyone.

I've always had a fascination with the mystery of life and I first experienced the profound effects of meditative body and energy work in the early 1990s. Yoga is my passion; my spiritual practice. In the Spring of 2010 I began Sun Power Yoga Teacher Training with Anne-Marie Newland.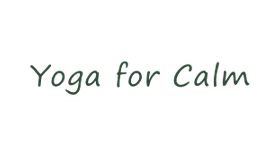 Yoga has been a part of my life for many years and I passionately believe in its therapeutic benefits. It's helped me through some difficult times and I love seeing people transformed by yoga. In this

increasingly frenetic world, I think we lose touch with the earth and natural rhythms of life. In reconnecting with these cycles we can find harmony, balance and the stillness inside ourselves.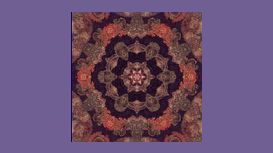 Have a look around this site to find our schedule of regular evening classes and one-off events, our Yoga teacher training programme, biographical details about us, the teachers, and a summary of our

non-sectarian approach to the wonderful gift of Yoga. Our photos page should give you a flavour of our work at Parkdale. Our page on Bowen Technique treatments gives some basic information and links you to a fuller treatment on our Bowen specific site.