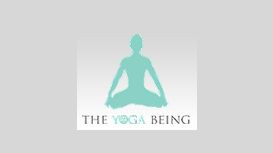 I was first introduced to Yoga in 2007 with the idea that it was purely a form of exercise, but it had an instant positive impact on my life. I was taught different styles by various teachers whilst

travelling, and grew more intrigued by the whole experience. I decided in 2010 it was time to take a Hatha teacher's training with Swara Yoga School in Thailand. My continuing fascination with Yoga led me to Yasodhara Ashram and study centre, Canada, where I spent several months studying.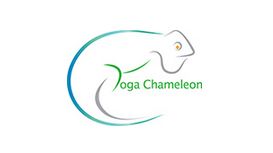 Yoga Chameleon was set up by two Yoga Alliance Teachers. Both have had their lives turned around for the better through yoga practice and just like a Chameleon - they have changed their colour both

inside and out and are leading much happier and healthier lives. Bridget & Lesley set up Yoga Chameleon because they wanted to share all their knowledge & experiences with as many people in the community as possible, to allow them to help other people to change their lives around.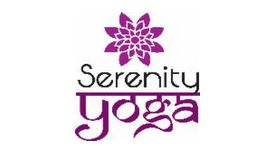 I began practicing yoga in 2007. Half way through my very first class I suddenly realised I had found something very special: I felt a serenity I had never before experienced. From that day onwards I

have been lucky enough to learn about yoga from some lovely and inspiring teachers. Yoga has brought me to many wonderful experiences I hope my classes provide others with similar opportunities. I am a 500 hours RYT (Registered Yoga Teacher), trained by Ruth White in the Karuna Yoga School.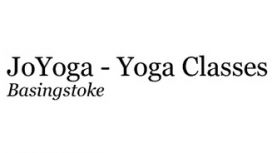 With the pace of the world getting faster and faster and increasing levels of stress we all need something to keep us centred and grounded and to bring us peace and calm. When we become caught up in

the rush of life then we need a little time to take a step out, move into stillness focus on the now and just be. Just a little time put aside for your yoga practice brings numerous benefits both physically and mentally. Stress affects us in every way - mentally, physically, emotionally and spiritually.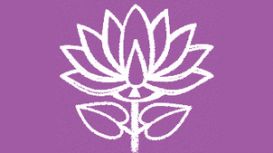 These locations are also convenient for Beggarwood, Kempshott and Brighton Hill. My classes are open to men and women, and suitable for people of all ages and from all walks of life. These classes are

for men and women and are suitable for most levels of fitness, no previous experience is required. The class includes a gentle flowing sequence, yoga postures, breathing exercises and finishes with a relaxation.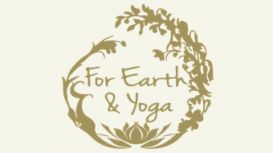 My teaching style reflects the classical Hatha yoga, Sivananda, which I have been trained in, whilst taking inspiration from my practice of different styles - including Ashtanga, Iyengar and

Skaravelli. We use our breath to anchor us to the present and with every exhale allow our bodies to open further into postures. Whilst some classes are levelled, most are open-level as I truly believe there is a variation for everyone to take part and benefit - whatever your fitness, flexibility or strength.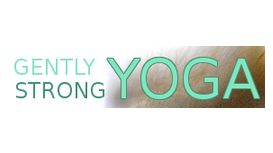 Modern life is exhilarating, full of choice and opportunities but also isolating, exhausting disconnecting. Yoga is a methodology for your life, a box of tools to offer support and strength and

through this to allow openness, space and reintegration in your life. By choosing to work with yoga in a way right for you, it can offer you freedom to enjoy modern life and freedom to reject what does not work.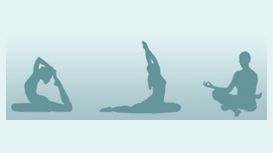 The word yoga is derived from the Sanskrit word 'yuj ' meaning to 'yoke' or 'bind' and is often interpreted as 'union' of the body, mind, breath and spirit. Around 2000 years ago the Indian sage

Patanjali is believed to have compiled the practice of yoga into a collection of statements or threads known as the Yoga Sutras. These serve as a philosophical guide book for most of the yoga that is practiced today.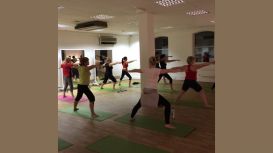 We are open 7 days a week from early till late and our classes include: hot and glow yoga, aerial yoga, traditional yoga ( hatha and vinyasa), adult dance, pilates and zumba. Wild Lotus is located

directly behind the clock tower, in a beautifully decorated grade two listed building, with a welcoming reception area and 3 studios. The studio offers a 'pay as you go' service with something for everyone.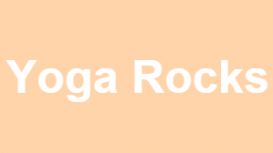 I first started doing Yoga and Pilates classes over 10 years ago to help improve my flexibility, strength, and provide a time where I could stop and relax (we all need a bit of this don't we). Being

trained in the Soloman Yogalates™ method I am able to share the best of both Yoga and Pilates. Soloman Yogalates™ is a mat based method that utilises resistance bands to emulate the resistance training of Pilates.