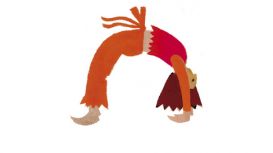 Start your yoga journey here. Yoga is a delightful holistic practice that's been proven to help you stay calm, strong, flexible and balanced across your whole lifespan. The more you explore it, the

more you discover, the better you feel. Join us on a journey setting off as a beginner, moving on as an explorer and evolving over time into a seasoned traveller - with gentle weekly yoga practice. Young people warmly welcome. 40+ specially welcome!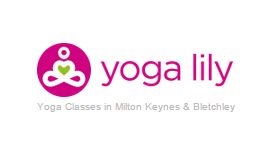 The traditional practice of Hatha Yoga is holistic in nature; meaning, it covers not just the physical aspects of yogic practice (like asanas or poses and mudras or locks), but also breathing,

meditation, and spiritual purification. Anyone can do Yoga because its practice is aimed toward relaxation and stress reduction. You don't have to worry about not being flexible enough or if you would be able to keep up with the class.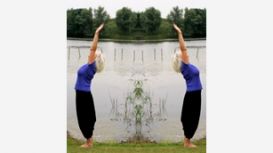 I became interested in yoga more than 25 years ago when I was invited to a yoga class with friends. We walked into a dimly lit room and could just make out someone sitting with the flame of a single

candle. Since September I have learned so much and really enjoy the relaxation, postures, balances and stretches you challenge us with. You have a very soothing voice and are so kind you even warm cushions and tuck us under shawls when it is time to relax.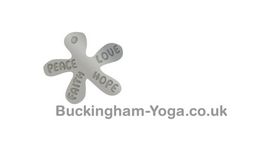 I have lived in Buckingham for 14 years and feel very much part of the Community here. I am honoured to meet many different people through my teaching of Yoga and other roles in my life. I have been

practicing Yoga for 8 years. I am personally grateful to witness and experience the benefits of living a yoga lifestyle physically, emotionaly, mentally and spiritually.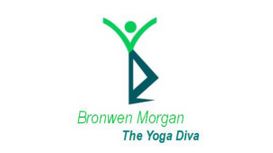 Bronwen, The Yoga Diva, has been practicing yoga for 36 years. She is a Health and Lifestyle Trail-Blazer who believes that all women should be proud of who they are and are entitled to good health

and well-being. She is a trained Yoga Therapist as well as a yoga teacher. Bronwen works with professional women to help them unlock their powerful potential through good health and lifestyle choices.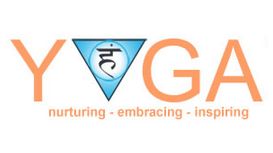 yoga-health-education.org.uk
The Yoga for Health and Education Trust (YHET) is a charity founded in 2006 following the closure of the Yoga for Health Foundation at Ickwell Bury in Bedfordshire. The Foundation at Ickwell Bury ran

numerous general and remedial training courses for yoga teachers, as well as both general and remedial events, the latter catering variously for MS, ME/CFS, heal your heart, Parkinson's, breathing disorders, cancer, osteoperosis and arthritis.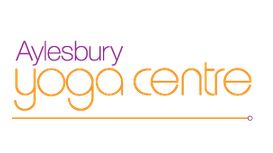 aylesburyyogacentre.co.uk
Currently our timetable offers adult group classes; opportunities for private 1-to-1 sessions; and 1-to-1 sessions for children and young adults with special needs. Over time we hope this will develop

and grow to offer a wider variety of classes and courses, workshops and events. Yoga isn't purely a fitness regime, or something that is only done on an exercise mat: Before you know it, its effects filter through to all aspects of your life.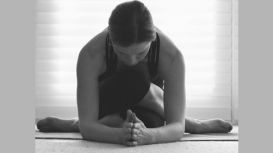 Hatha Yoga for all levels. Yoga classes in Haddenham, Thame and surrounding areas. I aim to teach yoga that everyone can benefit from regardless of fitness or age. My belief is that everyone should be

attuned to what is happening within their bodies and let the body and the breath be their guiding force.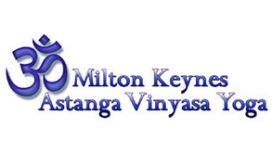 Milton Keynes Ashtanga yoga was set up by Andreas to bring some of the country's most respected yoga teachers to the Milton Keynes area. Coming from a martial arts background of kyokushin karate he

sees great similarities between the two disciplines. Suffering from muscular tightness after years of quite intense training, he tried yoga and found it was the dynamics of Ashtanga that started to release the tightness in his body (and mind).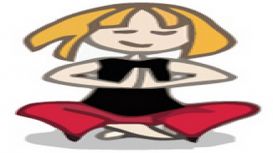 Welcome to Liz Brown Yoga, offering friendly group yoga classes in Chesham near Amersham, in Monks Risborough and in Halton & Wendover near Aylesbury, plus private sessions to suit. My mother

initially sparked my interest in yoga as a child, which led to my regularly practicing yoga since 1990 and teaching since 2007. I'm particularly interested in the health of the spine and the management of energy, pain, sleep, stress & tension using yoga.