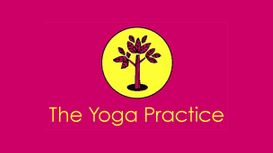 At The Yoga Practice, we believe that yoga benefits everyone, whatever their age, ability or experience. We specialise in hatha yoga, which consists of a variety of physical poses and stretches, as

well as various breathing, focussing and relaxing techniques. The Yoga Practice is based in Isleworth, West London and most of our classes are held in or around this area.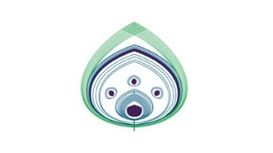 With life filled with demands we can feel that the life we are living is moving away from us and out of our control. We dream of reducing our stress levels to give us balance in our lives and we

search for different relaxation techniques to heal and support us through our life journey. At the Joanne Sumner Studio we have many relaxation techniques, skills and teachings, in one place, so we can help you master your well-being and move forward with your life goals.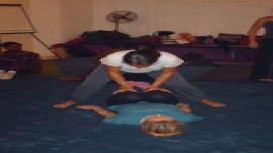 Connect with our best self, finding your resources and capabilities to be what you want to be, shape your life and influence positively the people around us. A wonderful treat for yourself, practice

yoga and learn the basic principles of Zen Shiatsu, a traditional hands-on therapy originating in Japan.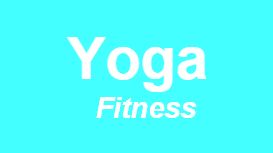 Sammie was first introduced to yoga whilst traveling in South East Asia and became hooked immediately. Seven years later Sammie is not only a fully qualified British Wheel of Yoga teacher but a hands

on mum who is slowly building up Yoga-Fitness around her two boisterous toddlers! Initially drawn to yoga for the physical benefits such as improved tone, strength, flexibility and posture, Sammie quickly realised that there were many other benefits on offer.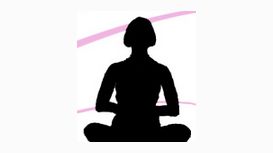 Why Yoga and not the gym? The ancient science of Yoga has a holistic viewpoint of exercise. It is a 'work-in' rather than a work-out because postures are practiced with awareness and

muscle tension is released. The mind is soothed, the body stretched and this gives the body a chance to turn on healing mechanisms. Movement and stretching the adult body alleviates degeneration. Relaxed focus on being present in your body alleviates stress.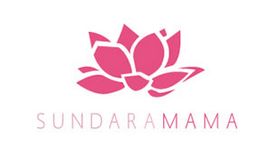 SundaraMama means Beautiful Mother and our expertise lies in supporting women during pregnancy, birth and the transition to motherhood. By choosing SundaraMama you will receive the highest quality

pregnancy yoga, birth preparation and Mother & Baby yoga tuition available, in one-to-one sessions, group pregnancy yoga classes, Birth rehearsals and workshops, private Hypnobirthing workshops and Mother and Baby Yoga classes.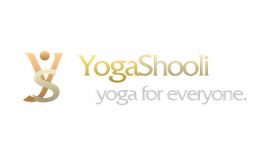 Working in Film Production at the time, Veronika's dynamic job required long hours and little rest. Rolling out the mat and practicing yoga offered her space to move, recharge and refocus. Eventually

her passion for yoga led to her first Teacher Training at Triyoga London in 2006 and she qualified in 2008. She has completed several other advanced Teacher Training Programmes since.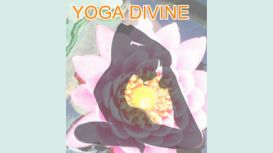 Increase in energy. Reduction of stress and anxiety. Increase in muscle strength and flexibility. Yoga is a powerful aid to promoting a healthier lifestyle and there are increased health benefits for

those suffering from a range of health problems from arthritis through to high blood pressure, depression and back problems - to name but a few. Try a class and see the benefits for yourself!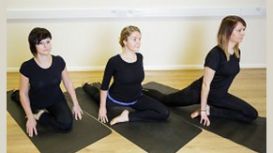 The treatments used are totally safe and are highly effective manual techniques and reflex movements. They consist of mobilization, manipulation of vertebrae and extremities, as well as the impact on

soft tissues ie. In our offer, you can also find relaxation and sport massage, kinesiotherapy and much, much more. To complement and strengthen the potency of those therapies, we recommend yoga classes, available in our clinic, which are conducted under the watchful eye of an experienced teacher.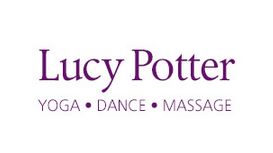 I run fun, friendly group and one to one classes for all levels and abilities in Hampton and surrounding areas. Specialising in Dance and Yoga classes for adults and children aged nine upwards.

Offering a variety of classes including Yoga for all levels, Zumba, Jazz, Tap, Ballet, Dance-Yoga Fusion and Wedding Dance lessons (for the completely terrified to the seasoned professional!). Also available, one to one tuition, Sports and Pregnancy Massage.