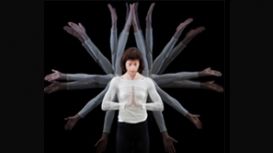 I have been practising yoga for over 15 years and teaching for 10 years. My teaching is informed by my personal practice and study of yoga which has over the years embraced many branches of the yoga

tree, including Astanga and Iyengar. Because I work closely with individuals, we tend to decide together which type of yoga is most appropriate.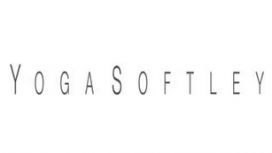 When I started my journey with yoga it was an immense feeling of relief, both in my body and spirit. Her range of studies is extensive and non dogmatic. In addition to trainings in yoga therapy,

meditation and pranayama her additional studies span from modern understandings of anatomy, neuroscience and embryology through to ancient practices of Tibetan Healing Yoga (Kum Nye), Sanskrit, Vedic chant, Ayurveda and yoga philosophy.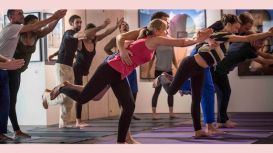 What we do here is truly unique; we're also about connecting people together and connecting with movement and the natural world to provide the missing links in your urban holistic experience. We're

born from community so we include social and connection classes as part of our ethos and schedule. You are what makes us.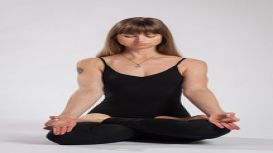 Sarai has been teaching in London for over a decade and is known for her focus on breath, alignment and technique within the integrity of a dynamic practice. Her ability to convey and apply the

general and more subtle aspects of the practice to different body types and levels of student is something she has honed from teaching a diverse range of students within Mysore programmes, led classes, privately, within yoga studios, gyms and corporations, in London and worldwide.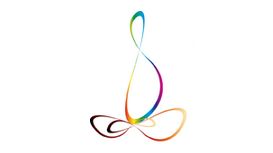 Yoga classes and yoga courses in Knightsbridge, Brompton, Kensington & Chelsea, London. Open level yoga classes: this class is suitable for all levels from beginner to advance. Beginner poses form the

base of all the advanced poses. Where beginner students are guided through these postures, the more experienced students will practice the equivalent advance postures.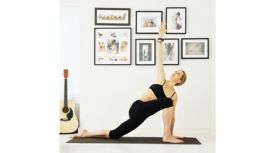 Located in the Abacus Ark Nursery, OM River Yoga offers a variety of yoga classes for both experienced and new yogis alike. By sharing our love and passion for the ancient practice of yoga, we hope to

create a refuge and safe-haven for the active community of Wandsworth. We ask that all students pre-register for classes to help us plan ahead.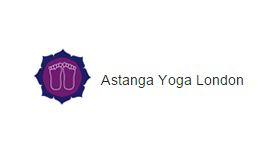 We found the shala in 2005. Guruji was in town and after we picked him up from the airport on a snowy March morning, he did a small puja, blessing our new space. Six weeks later, having had Dave the

builder pull it to pieces and then re-build, while Anna gave birth to our lovely daughter, Talia, we opened with samosas and tea. We'd had other spaces but none that were ours 24/7. All the students were so happy with the new space, though it soon gained a 'lived in' look.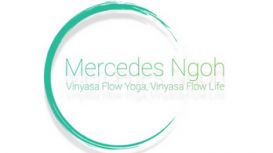 Flow yoga mama to two baby yoginis and wife to an amazing guy, Mercedes Sieff (nee Ngoh) is one of the UK's happiest and most creative Vinyasa Flow Yoga Instructors. Born in Ottawa, Canada, she spent

most of her life studying creative movement and its use as a form of self-expression and spiritual exploration. It was during her time living in California and working in the entertainment industry that she began to study yoga.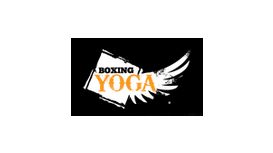 BoxingYoga™ is a yoga-based training system for fighters; improving physical strength and flexibility to prevent injury, maximise performance and maintain optimal health. Born in a boxing club,

BoxingYoga™ abandons yoga's more traditional conventions - chanting, esoteric beliefs underlying yoga philosophy and Sanskrit terminology - and focuses on a streamlined activity, directly targeting improved sporting performance.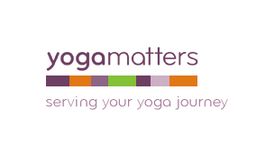 Our team is comprised of practicing yoga teachers, beginners and long-term yoga lovers, and we bring yoga into our working life as much as possible. We start staff meetings with some stretches, we

hold staff classes in our very own yoga studio and outside of work we can often be found attending workshops, retreats or classes.