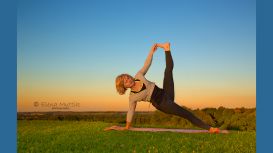 FEATURED

(1)

07784 886499
I used to teach yoga classes in Willen pavilion and Old Bath House Wolverton, Milton Keynes and in Hardengstone Village Hall, Northampton till lock down in March 2020. At the moment I have resumed

with Willen Outdoor Intermediate Yoga Class for intermediate level and Willen Yoga for Beginners Class for people with little or no experince of yoga. Both classes need to book: Please use the link: https://www.joyyogatherapy.co.uk/ I hope to get back with other classes in 2021 if the virus goes or stops being a threat to human well being.
The Willen Intermediate Yoga Class represents an opportunity for practitioners of all levels to experience an alignment-based, dynamic practice that cultivates greater stamina, strength and flexibility.
Willen Yoga for Beginners Class is a slower-paced and geared towards those new to yoga or preferring a slightly gentler class.
These classes are brilliant - very friendly and supportive. Elena is a wonderful teacher who has managed to coax my unfit body into positions I never thought possible! The sense of well being after a class means it's great for both body and mind. Give it a try - you won't regret it!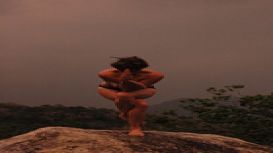 She graduated in 2005 as a Shiatsu therapist through the Ealing School Of Shiatsu and qualified in Indian head massage and Hot Stone Therapy with Jing Advanced Massage training. Through working on

retreats as a body practitioner, she has trained and worked with many great yoga teachers and practitioners from around the world. Through her love of yoga and the other modalities, she has gathered a deep and diverse understanding of the physical body and how it relates to the subtle energy body.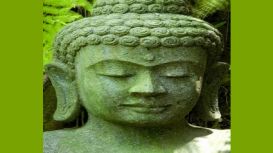 I hope that you find all you need to know either contained here or through suggested links. Yoga is an ancient discipline, that has been passed down, through thousands of years, in a tradition of

teacher to student. There is an exchange of energy, warmth and humour in that learning process that cannot easily be drawn from a book. Classes help to supplement and aid our own self practice.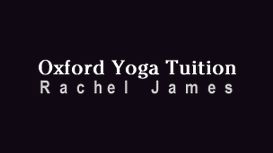 Within these two mantras are contained the essences of traditional Yoga. Rachel has been practicing yoga for over 25 years and teaching since 2006. She trained for over 5 years with the British wheel

of Yoga (BWY) and has recently become the BWY County Representative for Oxfordshire. She is also a member of The Register of Exercise Professionals and a First Aid Appointed Person.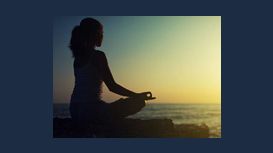 For all those Reformer enthusiasts who have been searching for a Group class in this area! Studio One also has two therapy rooms. Our main room is occupied by the Jules Morrow Clinic offering massage,

aromatherapy and reiki. Our other therapy room offer private Reformer sessions with Carine Moffett, and Chiropractic services by Briony Geekie.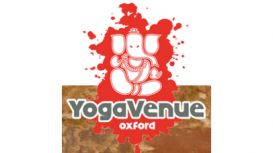 We are Oxford's premier Yoga studio offering over 50 different Yoga classes a week including Hatha Yoga, Hot Bikram Yoga (Hot 26), Hot Power Yoga, Pilates, Restorative Yoga, Vinyasa Yoga and Yin Yoga.

We are located just a short 10 minute walk from the historic centre of Oxford at the beginning of Cowley Road in East Oxford. We have classes throughout the day and are open 7 days a week. Please check our class schedule for further information.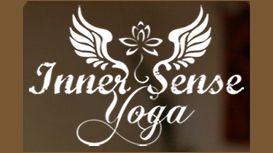 All classes offer Asana (postural work), Pranayama (breath work) and Relaxation or Meditation - Each Individual can take what is suited to their needs. YOGA is for EVERYONE and therefore, everyone can

find something on offer within the vast tool box of the system of yoga to suit them.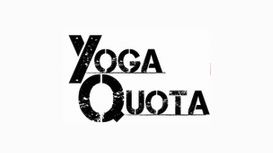 Yoga is becoming more and more popular as we start to realise how helpful it is for your mind and emotions. BUT! Currently access to yoga in the UK is still for the privileged and yet the benefits can

be felt by everyone. Yoga teachers UK wide always talk about yoga's benefits and how they want to help the world through yoga. Yoga Quota teachers have a grand plan to spread yoga to everyone.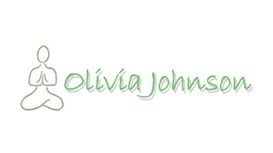 The workshop is open to anyone who has some yoga experience, and an interest in delving deeper into asana and the potential transformational effects they offer. Spaces are limited to 13 for this

workshop. Her classes combine elements of mindfulness, alignment, flow & breath, intended to make the practice accessible to all levels.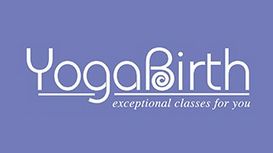 Pregnancy yoga offers time to stretch, relax, breath and enhance your pregnancy. You will enjoy healthy, safe exercise that prepares you in mind and body for childbirth and being a new mum. In the

prenatal class you will learn about posture, optimal fetal positioning, as well as labour techniques and a form of self hypnosis. They are designed specifically to prepare couples for their labour and birth and are compatible with your other antenatal classes.