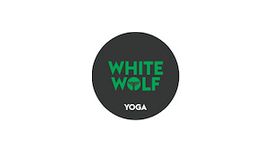 White Wolf is a Native American name for Killer Whale, or Orca - my favourite animal in the world! Some legends claim that the first killer whale was a supernatural white wolf that entered the ocean and transformed into a whale. They say that Mother Earth painted markings on the side of the orca as a reminder of its past life as a member of the wolf family. Among Native American tribes in the Pacific Northwest Coast, Orca are represented as lords of the ocean. They are a great symbol of power, love and unity. I believe that through practice of yoga we can harness the spirit of the White Wolf, bringing these values into our lives and the lives of the people around us.
Yoga brings about countless positive effects to the mind, body and soul. It is an inclusive practice open to everyone, regardless of age and ability. The only requirement needed is an open mind.
---
Reviews and Ratings
We do not have any reviews about White Wolf Yoga available right now.