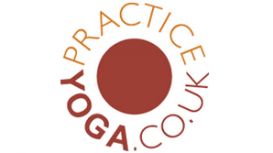 Yoga is an ancient system of Indian philosophy encompassing a whole host of practices, including the practice of physical postures (Asana), breath control (Pranayama) and meditation (Dhyana).
The Sanskrit word yoga has been interpreted in many different ways but it is widely accepted as meaning 'union, ' i.e. union of our physical, mental and spiritual selves. It is said that the union of these aspects of ourselves enables us to experience our true nature.
There are many different styles of yoga (such as Ashtanga, Iyenagar and Sivananda) that follow the teachings of a particular Guru. Sarah's classes are in the classical tradition of Hatha Yoga and so are not based on the teachings of one particular Guru. The classical tradition uses the marriage of the breath and movement to focus the mind and to tone and detox the body's muscles, nerves and glands.
---
Reviews and Ratings
We do not have any reviews about Practice Yoga available right now.