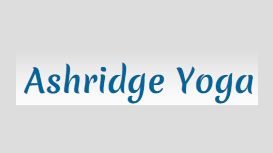 Yoga has meant different things to me at different times during my life. When my mother died when I was 23yrs, it was a way of connecting with her, as she practiced yoga. Later it was a way of de-stressing amid the chaos of London life. When I was pregnant, yoga gave me a feeling of nurturing not only my own body but also nurturing my baby. Later still, it became an oasis, a place to escape when life got hard. Now, my practice has become a journey of Self discovery, of unravelling myself, removing the masks and seeing who I am. I practise the principles of yoga everyday in all situations, not just on the mat. I fully believe that this not only benefits me but also those around me.
I feel privilaged to be able to teach yoga and continue to learn and be inspired, not only from workshops, courses and my teacher Rod Stryker, but also from the students of all ages that I come into contact with throughout the week.
---
Reviews and Ratings
We do not have any reviews about Iyengar Yoga With Mike Farr available right now.