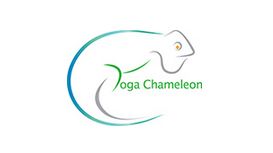 Yoga Chameleon was set up by two Yoga Alliance Teachers. Both have had their lives turned around for the better through yoga practice and just like a Chameleon - they have changed their colour both

inside and out and are leading much happier and healthier lives. Bridget & Lesley set up Yoga Chameleon because they wanted to share all their knowledge & experiences with as many people in the community as possible, to allow them to help other people to change their lives around.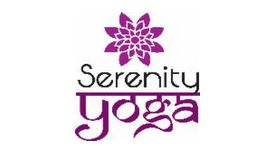 I began practicing yoga in 2007. Half way through my very first class I suddenly realised I had found something very special: I felt a serenity I had never before experienced. From that day onwards I

have been lucky enough to learn about yoga from some lovely and inspiring teachers. Yoga has brought me to many wonderful experiences I hope my classes provide others with similar opportunities. I am a 500 hours RYT (Registered Yoga Teacher), trained by Ruth White in the Karuna Yoga School.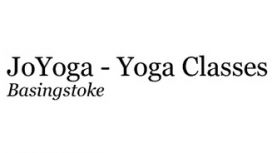 With the pace of the world getting faster and faster and increasing levels of stress we all need something to keep us centred and grounded and to bring us peace and calm. When we become caught up in

the rush of life then we need a little time to take a step out, move into stillness focus on the now and just be. Just a little time put aside for your yoga practice brings numerous benefits both physically and mentally. Stress affects us in every way - mentally, physically, emotionally and spiritually.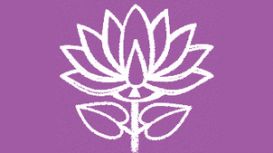 These locations are also convenient for Beggarwood, Kempshott and Brighton Hill. My classes are open to men and women, and suitable for people of all ages and from all walks of life. These classes are

for men and women and are suitable for most levels of fitness, no previous experience is required. The class includes a gentle flowing sequence, yoga postures, breathing exercises and finishes with a relaxation.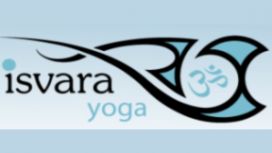 To me Yoga is a never-ending exploration of the body, mind and spirit. It is a path to discover our inner power. By cultivating self awareness we are able to connect to what is happening inside and

become mindful of the present moment. Private tuition if you need help with physical or health issues or simply cannot get to a class. I create personal programmes to address special needs. Most importantly 1-2-1 sessions offer you an opportunity for some much needed 'me'-time.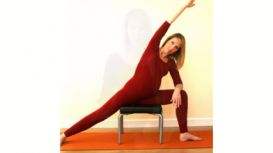 A leading light within the Yoga world, Margaret trained with the British Wheel of Yoga and the Traditional Yoga Association. Margaret's classes offer a very personal, experienced and honest approach

to Yoga practice at it's very best. Pregnancy Yoga classes will prepare you for nurturing your unborn child, as well as learning unique tools for birthing.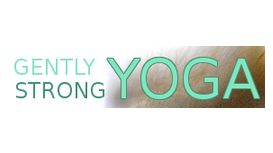 Modern life is exhilarating, full of choice and opportunities but also isolating, exhausting disconnecting. Yoga is a methodology for your life, a box of tools to offer support and strength and

through this to allow openness, space and reintegration in your life. By choosing to work with yoga in a way right for you, it can offer you freedom to enjoy modern life and freedom to reject what does not work.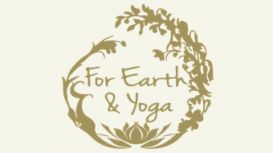 My teaching style reflects the classical Hatha yoga, Sivananda, which I have been trained in, whilst taking inspiration from my practice of different styles - including Ashtanga, Iyengar and

Skaravelli. We use our breath to anchor us to the present and with every exhale allow our bodies to open further into postures. Whilst some classes are levelled, most are open-level as I truly believe there is a variation for everyone to take part and benefit - whatever your fitness, flexibility or strength.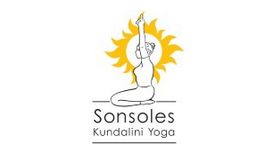 I found Kundalini yoga because I had a need. Like most people I needed to be more present in my life and to learn to live in the now. I knew I needed to find something that would help me to achieve

this and so I went in search of different styles of yoga and settled on Kundalini which immediately resonated with me. After practicing yoga for a few months I had an awakening during a meditation - as clear as a bell I heard myself say I need to start teaching Kundalini Yoga. I need a find a course.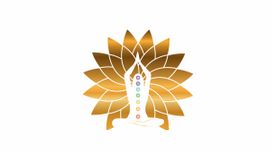 I've been practicing yoga for over 15 years now and it has brought a great deal of peace and balance to my life. In fact, my life has changed completely through yoga. I used to be a Data & IP engineer

for a telecoms company! Now, I'm a fully qualified Satyamvidya Holistic Yoga Teacher, Therapist and Causal Healer after spending over 4 years studying with Lisehanne Webster at the Satyamvidya Integral Yoga Centre in Somerset.