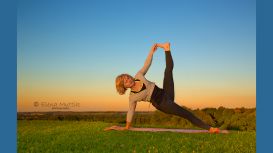 FEATURED

(1)

07784 886499
I used to teach yoga classes in Willen pavilion and Old Bath House Wolverton, Milton Keynes and in Hardengstone Village Hall, Northampton till lock down in March 2020. At the moment I have resumed

with Willen Outdoor Intermediate Yoga Class for intermediate level and Willen Yoga for Beginners Class for people with little or no experince of yoga. Both classes need to book: Please use the link: https://www.joyyogatherapy.co.uk/ I hope to get back with other classes in 2021 if the virus goes or stops being a threat to human well being.
The Willen Intermediate Yoga Class represents an opportunity for practitioners of all levels to experience an alignment-based, dynamic practice that cultivates greater stamina, strength and flexibility.
Willen Yoga for Beginners Class is a slower-paced and geared towards those new to yoga or preferring a slightly gentler class.
These classes are brilliant - very friendly and supportive. Elena is a wonderful teacher who has managed to coax my unfit body into positions I never thought possible! The sense of well being after a class means it's great for both body and mind. Give it a try - you won't regret it!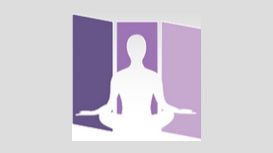 I started practicing yoga 15 years ago, following the birth of my second child and problems with lower back pain. I was so impressed with how much better I felt after just one class and yoga soon

became a part of my daily routine. After a few years I enjoyed yoga so much and wanted to be able to help others to share its benefits and so I decided that I would change career and study to become a yoga teacher.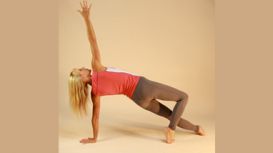 We all experience tightness in our muscles from time to time whether from inactivity, poor posture, repetitive strain or sports-related injuries. Yoga and massage are two ways of relieving tension in

the muscles that help bring the body back into balance. Attending yoga classes is an effective way to keep the body strong and flexible and bring long-term relief from back problems.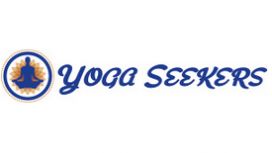 Practising Yoga can help us to understand our own body and mind and through the meditative methods of Yoga, the Yoga path can help each of us to overcome our own life's challenges and shine with pure

light, knowledge and love. Let your light shine, dear Yoga Seeker. I believe a wealth of insight awaits you as you tread the yogic path.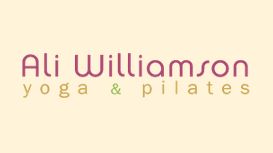 I've been a fitness instructor and personal trainer for over 20 years and have taught many disciplines - Boxercise, Spinning, Body Pump and Step. to name a few. I've seen many fads in the fitness

industry - the "latest, greatest" workouts that are eventually discredited or lose popularity. And I've seen Pilates and Yoga endure throughout. Why? Because they work! In a results-orientated environment many thousands of people have seen for themselves the benefits of Pilates and Yoga.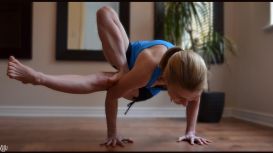 Claire's journey into yoga commenced when she attended her first yoga class in her early twenties. Arriving at an Ashtanga Primary series led class with no expectations, she was completely mesmerised

by the synchronised movements, the flowing breath and total sense of calm. In that morning she found her practice and her teacher. Whilst still eagerly pursuing a corporate career she continued to practise but often at the peril of a very busy workload.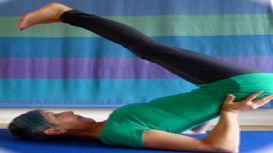 I had been put off most forms of physical activity at school by a rather sadistic games mistress, whose idea of fun was cross country running on a cold winters day in heavy rain and mud, being

battered and bruised by hockey or lacrosse sticks, and running endless laps of the school field on the hottest of summer days to the point of collapse. Consequently when I was eighteen and my mother suggested I go to a Yoga class with her I was less than enthusiastic.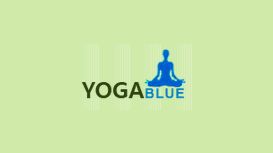 Jean ( not her actual name ) lost her man all of a sudden when he kicked the bucket in an automobile crash only minutes from their home. With 2 small kids and a mortgage to repay, Jean wanted to get

back to working full-time just two weeks after the funeral. When asked how she was dealing with the grief and the extra stress in her life she thought about her yoga / breath practice.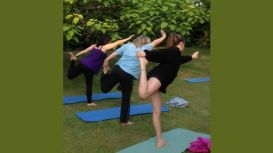 When we allow ourselves time and space to listen we become awakened to our natural essence. Ancient wisdom teaches us, the universe comprises of circular movements around a central axis. Our spine is

our central axis, our breath moves in spirals within us. Our outer body shows shape to the world, our inner world understands the natural rhythm of our breath. Inside each of us is a garden, when we water, sprinkle gently with breath we grow upwards.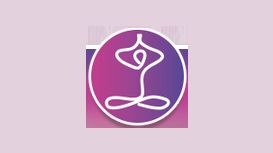 I started practising yoga in 2003 when I moved to Chicago with work as a means of getting to know people in the area. On return to the UK in 2004 I continued my practice attending classes at my local

health club (David Lloyd Leisure) and then moved into locally run classes. Since then I have been regularly attending classes and private lessons with my teacher, Michelle Chand.