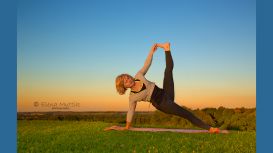 FEATURED

(1)

07784 886499
I used to teach yoga classes in Willen pavilion and Old Bath House Wolverton, Milton Keynes and in Hardengstone Village Hall, Northampton till lock down in March 2020. At the moment I have resumed

with Willen Outdoor Intermediate Yoga Class for intermediate level and Willen Yoga for Beginners Class for people with little or no experince of yoga. Both classes need to book: Please use the link: https://www.joyyogatherapy.co.uk/ I hope to get back with other classes in 2021 if the virus goes or stops being a threat to human well being.
The Willen Intermediate Yoga Class represents an opportunity for practitioners of all levels to experience an alignment-based, dynamic practice that cultivates greater stamina, strength and flexibility.
Willen Yoga for Beginners Class is a slower-paced and geared towards those new to yoga or preferring a slightly gentler class.
These classes are brilliant - very friendly and supportive. Elena is a wonderful teacher who has managed to coax my unfit body into positions I never thought possible! The sense of well being after a class means it's great for both body and mind. Give it a try - you won't regret it!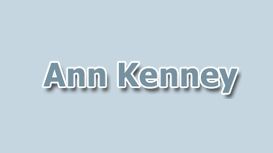 Yoga is a unique and different way of exercising. The purpose of each class is to help students relax and energise. Every class starts with a warm up by using movement with breathing. It continues

with a variety of postures designed to build strength and improve flexibility. This combination of stretching and breathing help to de-stress the body, preparing you to finish each session with some simple breathing exercises, followed by deep relaxation.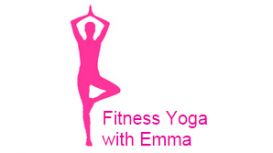 The benefits of Fitness Yoga are multiple, including not only mental benefits but also physical. If you suffer with a bad back, tight hips/hamstrings, fatigue or general motivation at exercise classes

then yoga is for you. No need to sign up - pay as you go & see the benefits as you go. It's great for people who exercise regularly & need to look after their muscles, or people who are looking for an introduction to exercise.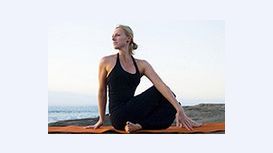 Many people think that yoga is just stretching. But while stretching is certainly involved, yoga is really about creating balance in the body by developing both strength and flexibility. This is done

through the performance of poses or postures, each of which has specific physical benefits. Rosie is a qualified teacher who excels in transfering her knowledge of yoga and all it's benefits to her pupils. Rosie currently runs classes nr to Wokingham, Crowthorne, Brackenll and Yateley.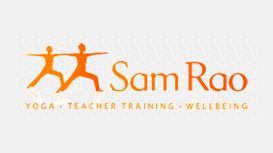 The workshop qualifies for CPD certificate. Continuing from last year's CPD day, CPD focus will be on Spine, Hips, Shoulders and UPPER & LOWER CORE body. Hands on workshop with identifying common

ailments. I was born in Kampala, Uganda. Both my parents were from India. I was educated in Uganda, followed by High School and University in Vancouver, Canada. I came to UK in early 1971 and it is here I met and married my wife, Coral.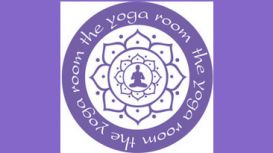 The Yoga Room is a small friendly studio offering Mysore style yoga and yoga related subjects. We also run Pregnancy Yoga when available. In our rooms we do provide mats and blankets, but if you do

have your own mat please bring it with you and always bring a towel. The space outside the studio is reserved for teachers only. All classes run for up to 2 hours unless otherwise stated on timetable. There are two toilets but no showers.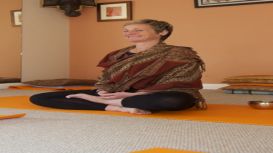 I am experienced both with teaching and as a proactive group leader after my time instructing undergraduates at the University of Surrey and as a Police Officer. Also, having studied with a variety of

teachers across a diverse range of yoga techniques, I am able to bring the best of these to my students, tailoring the class to suit everyone through both verbal instructions and physical demonstrations.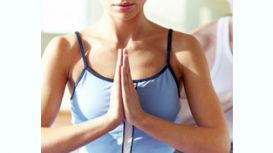 Classes for all ages and abilities from complete beginners to those with an existing practice. Yoga classes to soothe the body and mind, bring strength flexibly and Vitality to the body. You may wish

to enjoy a restorative Hatha Yoga class or a more Dynamic Ashtanga based class.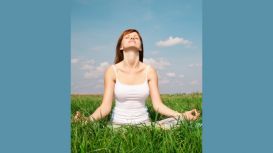 She is a calm, supportive and experienced teacher and works with both adults and children at Clarity Yoga. She is fully insured to teach with the Yoga Alliance. Before setting up Clarity Yoga, Rebecca

worked as a teacher and teacher trainer at University College, London. She has extensive practical knowledge of teaching.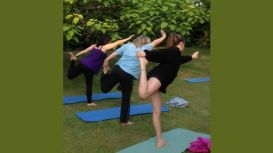 When we allow ourselves time and space to listen we become awakened to our natural essence. Ancient wisdom teaches us, the universe comprises of circular movements around a central axis. Our spine is

our central axis, our breath moves in spirals within us. Our outer body shows shape to the world, our inner world understands the natural rhythm of our breath. Inside each of us is a garden, when we water, sprinkle gently with breath we grow upwards.