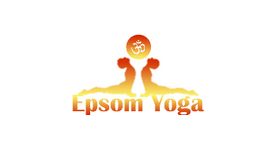 The unique quality of yoga is that it can be practised by every one of any age, culture and religion. Whatever the level of fitness, one can enjoy the benefits of yoga. If one feels energetic, dynamic flow yoga soothes the internal fire. If one is in need of self-nurturing, a gentle yoga session brings the body and mind to a peaceful state. Rather than trying to fit ourselves into yoga, yoga should adjust to fit our individual shapes and needs. A successful yoga practice should leave the body relaxed, the mind calm and the heart happy. And this is the aim at Epsom Yoga.
Epsom Yoga offers a variety of classes to suit your requirements of the moment. Whether you prefer to practise with other students in big or small classes, or at work with colleagues or even in the comfort of your own home, Epsom Yoga can help. Classes range from classical hatha yoga, for people who are fit, to restorative sessions where poses are modified and adapted to suit individual needs.
---
Reviews and Ratings
We do not have any reviews about Yoga For A Healthy Life available right now.