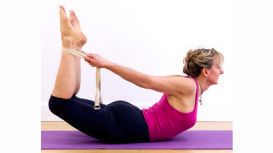 In the western world, despite our advanced medical systems, we are facing a health crisis. More people than ever are overweight or even obese, and stress levels, backache, joint problems and mental-health issues such as anxiety and depression are causing major absentee issues for employers and for the economy.
We all know that being fat is not healthy and that, in order to increase our strength and improve our health, most of us should eat less and move more. It doesn't sound so difficult; but why, if the solution is that easy, are the gyms full of people in January but eerily quiet by June? It is becoming recognised that a more holistic approach to health and well-being is called for; and yoga is part of that solution.
Yoga often slips into people's awareness through articles about the more extreme versions such as Bikram or "hot" yoga, where slim, beautiful people are seen to bend their muscular bodies into difficult positions like the lotus pose.
---
Reviews and Ratings
We do not have any reviews about Lifebalanceyoga. Co. UK available right now.