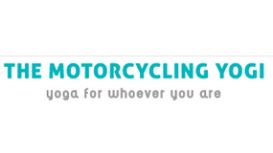 The brand 'The Motorcycling Yogi' was borne out of my two loves in life, yoga and motorcycling.
I first came to yoga when I moved house and into a completely new area. Originally I started attending classes as I thought it would be a great way to meet like-minded people. I soon found that my initial motivation gave way to the need to re-connect to myself during times of stress or upheaval. When I stood on my mat, I entered into the sanctuary of my practice and with that brought a sense of peace.
I decided to become a teacher to help empower people through yoga. I feel it is important to learn yoga rather than just the mechanics of 'doing yoga'. My intention is to make it accessible to everyone regardless of age, gender, background or fitness and to dispel the myths that you have to look a certain way or be very flexible to participate. The competitive yoga environment is something that has come from the West and certainly does not exist in the true Indian teachings.
---
Reviews and Ratings
We do not have any reviews about The Motorcycling Yogi available right now.