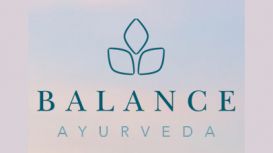 Ayurveda is a holistic healing system dating back over 5000 years. At Balance Ayurveda we offer one to one consultations offering diet and lifestyle advice to help correct imbalances in a wide range of health issues from digestive complaints, hormonal imbalances, migraines, skin conditions and many more. We also run Yoga and Ayurveda Workshops and weekly yoga classes.
---
Services

As an Ayurvedic Lifestyle and Nutrition Consultant, I am able to give advice on general diet and overall wellbeing. This includes weight loss, skin disorders, female disorders, digestive issues, migraines and other common ailments.
The first consultation will last approximately 60 to 90 minutes. As Ayurveda recommends a balance in all areas of life, a thorough consultation will include an extensive personal and medical history, which includes questions surrounding daily diet, exercise, profession, working conditions, relationships and mental health. Subsequent to the consultation, clients will be provided with dietary and lifestyle recommendations, with the availability of herbal supplements to re-establish and restore the balance. Follow-up consultations will be approximately 30 minutes duration.
All herbal supplements, oils and jams supplied by the Ayurvedic Institute are carefully sourced from Sri Lanka and are of the highest quality, purity and potency.
Ayurveda is a personalised, holistic approach to health and is a continuous and participatory process that embraces all aspects of life: physical, mental, emotional, behavioural, spiritual and social. As imbalances begin to settle, individuals will experience a sense of enhanced wellbeing. The Ayurvedic approach to life is therefore on going and does not stop after the initial consultation. Ayurveda aims to heal the imbalance of doshas at the root and individuals may thus require multiple consultations.
Reviews and Ratings
We do not have any reviews about Balance Ayurveda available right now.